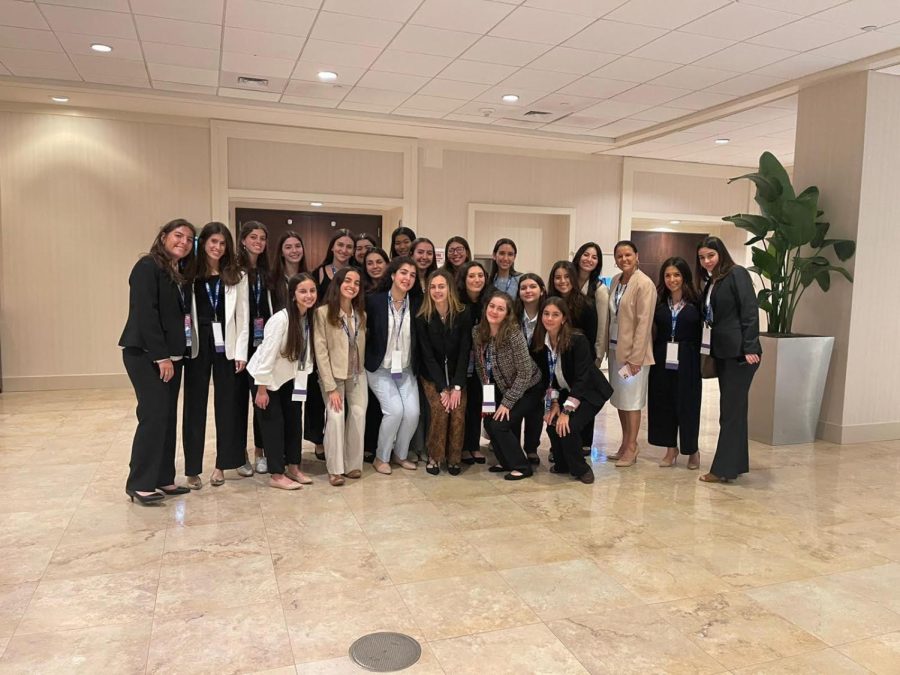 Ms. Olga Martinez
Early in the school year, the business club went from being a school-local club (Future Business Leaders of America) to being part of a national organization, DECA (Distributive Education Clubs of America). DECA is a student organization centered around business knowledge, such as marketing, management, and finance. 
 This year's Florida Deca State Competition hosted over 2,000 attendees in Orlando. Schools from all across the state packed their best business outfits and prepared for a weekend of ceremonies and competitions from March 3 to March 6. 
Over 100 students from the school DECA club took a state qualifying test, and 22 girls qualified for the competitions. The 22 qualifiers spent time preparing for their competitions, which consisted of role-play business scenarios being acted out in front of a judge, and were joined by club moderator Mrs. Michelle Minoso and  Ms. Olga Martinez on the trip to states.
 "Going to the DECA state competition as a school for the first time was a very memorable experience. We got to meet so many people from all over the state and we had so much fun competing and being all together," said junior Beatriz Nunez. Beatriz qualified for and competed in Sports & Entertainment Marketing. 
The girls participated in 49 different competitive events, ranging from Business Law to Hospitality & Tourism, and faced off against 68 other Florida high schools (including our brother school, Belen Jesuit).
"We are all so proud of each other for going out of our comfort zones and doing our best as DECA first-timers," said Emma Granda. Emma qualified for and competed in Business Law & Ethics, and received an honorable score of 80% on her role play. 
This is only the beginning for the school's  DECA chapter, and time will tell what they will accomplish in the future. The club members are honored to have represented our school at such an event, and are ready to bring more knowledge and experience for the coming years. 
DECA was founded in 1946 and has over 100,000 members from all 50 states, Canada, Guam, Puerto Rico and Germany. DECA aims to prepare young leaders and entrepreneurs, and its programs are authorized by the United State Congress and the Department of Education.
STATE WINNERS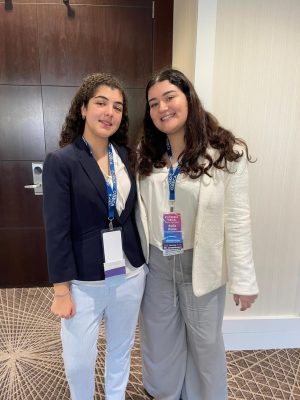 Principles of Finance – Kristina Guerra – 2nd Place
Entrepreneurship Team Decision Making – Ale Gomez Pina and Sofia Perez – 4th Place
Principles of Business Management & Administration – Sara Rodriguez – 6th Place
Finalists (Runner Ups)
Principles of Marketing – Alyssa Bascuas – 10th Place
Marketing Communications Series – Sophia Caram – 14th Place
Role Play (80% and Above)
Alejandra Gomez Pina & Sofia Perez – 81%
Lauren Gonzalez & Eva Matute – 86%
Alexa Orozco – 89%
Sara Rodriguez = 88%
Kristina Guerra = 89%
Alyssa Bascuas = 86%
Emma Granda  = 80%