Lacrosse Off to a New Start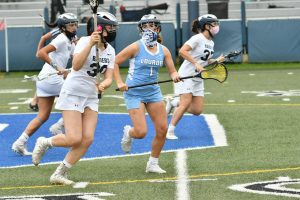 Last school year, the school introduced a new sports team to the community: Lacrosse.
The lacrosse team played a total of 8 games last year, before the season was unfortunately cut short due to COVID-19. This year, they hope for the opportunity to play a full season. The varsity team has already played two games.
Last Friday, they beat Ransom Everglades with a score of 13-4, but lost to Gulliver Preparatory on February 24, with a score of 12-7.
"I decided to try out for lacrosse this year and was super nervous. When I found out I made varsity I was head over heels excited. I have made so many new friends and have had so much fun playing in practices and in games," sophomore Rowan Griese said.
This is her first year ever playing lacrosse.
"This is my second year playing lacrosse for Lourdes and I'm so proud of how far we've come, especially being a new team. I'm thrilled for the rest of the season and I hope we can play more games than last year," sophomore Isabella Yasher said.
Next year, the team will be allowed to qualify for districts. Coach Cassidy Hidalgo has high expectations for the team, and has enjoyed coaching the girls.
"I'm really glad to be back coaching a second season. The girls have really improved, and I can't wait to see them grow in their skills and confidence as the season continues," Coach Cassidy Hidalgo said.
The team has two games this week; at Miami Country Day on March 1, and again at Ransom on March 5. The team learns more every day as the season progresses, and our community is excited to watch the new team make their mark on OLLA history.
About the Writer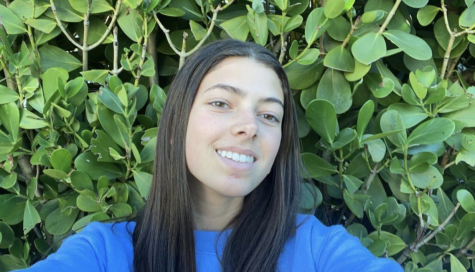 Paola Lista, staff, OLLA OutLoud
Paola Lista is currently a sophomore and is the sophomore class president. She is a part of the varsity lacrosse team, swim team, and many school clubs....