Hand over the ball
Softball Soaring through the Season
With a start to the season in early February, the school's softball team has been able to thrive again after last year's season being cancelled because of Covid-19.
Tryouts for the school's softball team were held at Palmetto Bay Park on Tuesday, January 19th and 20th. This was the start to weekly practices from Monday through Friday for about two hours each day. The team has come together as one by working hard and dedicating their time to being there for each other in and out of practice.
"The best part of softball is the discipline and the mental work it takes," team's senior co-captain Mia Bermudez said. "I get to be on a team that feels like my family on and off the field."
The team had its third consecutive win of the season on Thursday March 11th, defeating Homestead 17-0. Even though they lost a year of practices and games, the team has proved that this did not set them back but if anything brought them closer together once they were able to be back in the field.
"Softball has been a lot of fun throughout my past years in the team, but most importantly it has taught me how to work together and to be able to trust others," senior varsity player Mariana Trujillo said. "We've dedicated ourselves even after not playing last year, and I think that says a lot about our team."
The team is made up of girls who have been playing since middle school and others who only started in high school. In the end, they all have been able to work together to get to where they are at the moment. Each of them believes that what's important is to keep being committed to their sport and to understand that they are a team that depends on each other. Their spirit, which can always be seen on the field, is proof for how they have been able to grow in their passion for the sport despite the circumstances.
"Softball takes a lot of hard work and dedication, but being on the team is one of the best experiences I have ever had," Bermudez said. "It takes a lot of commitment, but in the end it's really worth it."
The team will be playing again on Wednesday, March 17th.
About the Contributor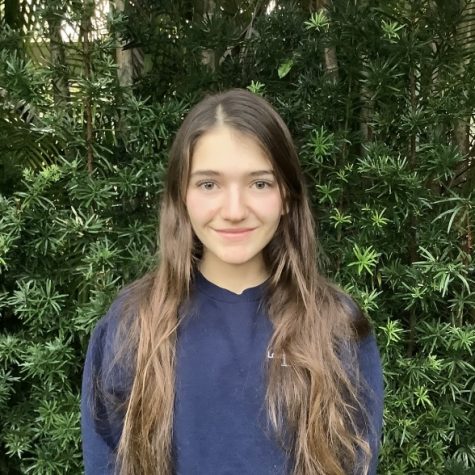 Cecilia Cardenas, staff
Cecilia Cardenas is a senior and has recently become a member of the Grotto Newspaper staff. Being new to the beauties of journalism, she could not be...