COVID Vaccine Coming for Kids
About this time a year ago, COVID-19 reached the U.S. forcing millions of people to quarantine at home. At first, many predicted this would not last long and soon all would be back to normal. But that was not the case.
With quarantine extended for months, there was doubt that a vaccine would be developed quickly enough to slow down the rapid propagation of the disease, which by the ends of August had killed over 160,000 people in the U.S. However, due to the tireless work of the companies Pfizer and Moderna, a vaccine against COVID-19 was created and approved by December of 2020.
"I find it crazy how fast the vaccine came out. I thought it would take at least 5 years to develop one," junior Isabella Gonzalez said.
The vaccine first became available to health professionals and those that are 50 or older—basically the people that are at most risk. As of now, the eligibility for the vaccine has been expanded to all those with a high-risk medical condition as well as teachers.
"I have received my first vaccine and will be receiving my 2nd this coming week. I am so thankful for the medical researchers that have made vaccination possible at record speed during this pandemic," AP U.S. History teacher Mrs. Jenny Martinez said.
With more people getting the vaccine a recurrent question has also been: when will adolescents and younger children be able to get vaccinated? The answer: not before late summer. Right now both Pfizer and Moderna have enrolled children 12 and older in clinical trials of their vaccines, hoping to have results by this summer.
"I think it is important to get young people vaccinated as soon as possible, because even though they are not extremely vulnerable to the disease like other age groups, they can easily spread the disease," mother-of-two Monica Velez said.
People younger than 21 account for one quarter of the population in the United States, but they only account for one percent of deaths from COVID-19. Still, about 2 percent of children need to be hospitalized once they get the virus and at least 227 children have died from it.
"I barely know any kids that have gotten COVID-19, but the ones that I know have either been very sick or have not had any symptoms at all," junior Victoria Avila said.
In order for the U.S. to approach herd immunity, or, in other words, the time when the pandemic suddenly stops because the virus has no more people to infect, about 70 to 90 percent of the population would need to be immunized, according to scientists.
About the Writer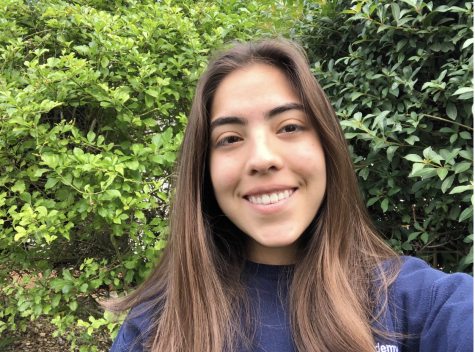 Ana Serratos, Staff
Ana Serratos is a junior at the school. She has been a member of the Swimming and Track teams since freshman year, and this year she also joined the Cross...