Junior Adds Smiles Back to Children's Faces
Sofia Tapanes records children's books for service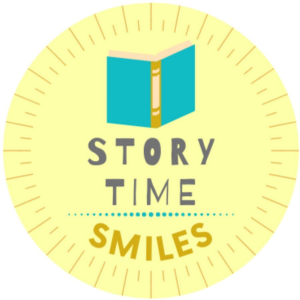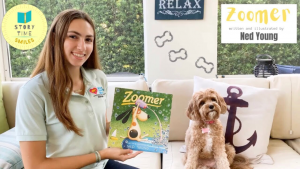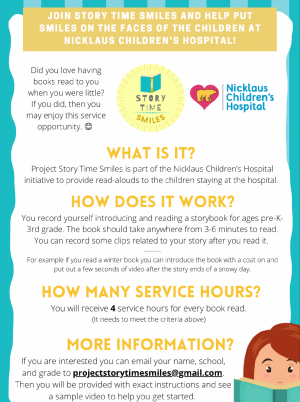 In times like these it's hard to connect with people, let alone children in the hospital because of strict COVID rules. Junior Sofia Tapanes came up with a solution that could help put a smile back on children's faces.
Tapanes started her service project in June of 2020 by recording herself reading children's books and sending them to Nicklaus Children's Hospital. Later in January she opened it up to high school volunteers in the area.
"Before the pandemic I was a volunteer at the hospital, but after the lockdown, they stopped allowing people to come in. So I contacted them to see if I could still participate in some way," Tapanes said.
She came up with the idea of Story Time Smiles to keep the children entertained since they could not have in-person visitors very often. After much trial and error and contacting the service coordinator at the hospital, she has come up with a system of sending volunteers a checklist to complete as they record their videos to ensure they can be used.
"Each video consists of an introduction, story reading and ending video. I stitch the videos together submit them to the hospital so they can be played on their internal TV channel," Tapanes said.
It is very easy to participate in the project as Tapanes has made it a simple and guided process. Volunteers can record the videos, submit them, and be rewarded four service hours.
"I loved participating in this project because I knew I was bringing joy to a child in the hospital. It was a straightforward process and helped me fulfill my school requirements easily," junior Sabrina Ramirez said.
Tapanes is excited for her project to grow in the years to come. Project StoryTime Smiles