Disney Plus Continues to Grow with new Summer Titles
Believe it or not, June is around the corner and with it comes exciting things. One of those things is, without a doubt, the release of new movies and TV shows.
As a relatively new entertainment platform, Disney Plus has rapidly risen in popularity and many would most likely agree that the streaming service, along with Netflix, became a "must" whether we were in quarantine or not. Because of its almost instant success, Disney Plus has set high expectations for itself in order to compete with the other streaming services.
Previously this year, the series Wandavision and the movie Soul came out exclusively on Disney Plus and instantly received a lot of praise. In fact, both of these cinematic masterpieces have recently obtained various awards, with Wandavision being named Best Show at the MTV Awards and Soul gaining the Academy Award for Best Animated Feature Film.
As a result, there are high hopes for the upcoming movies and TV series. Disney Plus has provided insights into what's in store this summer and needless to say it is a lot. There are several films and shows to be looking out for, such as Loki and Luca for example.
"I thought Wandavision was very good, but I honestly think Loki will be much better," said junior Victoria Avila.
The new Marvel series Loki will premiere on June 9 and it will be mainly focusing on everyone's favorite God of Mischief, who has played a crucial role in the evolution of Marvel's universe. Tom Hiddleston will reprise his role as Loki for the series and Owen Wilson will be taking on the role of Mobius.
The show is expected to pick up from where we last saw the titular character in Advengers: Endgame—picking up the Tesseract and transporting himself to some unknown dimension. The posters certainly suggest that there will be time travel involved during the course of the series, thanks to the clock in the background. Nevertheless, not much has been disclosed so fans will just have to wait for the premiere to find out what really happens.
As mentioned earlier, Pixar will be releasing a new movie on June 18, Luca. This coming-of-age movie centers on a young boy living on the Italian Riviera who shares adventures with his new best friend. However, a dark secret about his true identity (he is a sea monster from another world) threatens to damage that bond. Enrique Casarosa, the director of the Pixar movie, revealed the film is "a celebration of friendship"—it is the heart of the story in Luca.
"I'm a big fan of Pixar movies, so I can't wait for Luca to come out," said junior Gigi Romero.
As of now, these are the reasons you are to expect in June on Disney Plus:
◦ Raya And The Last Dragon
◦ Disney Amphibia (S2)
◦ Disney Junior Muppet Babies (S3) ◦ Gordon Ramsay: Uncharted (S3) ◦ Ice Age: Dawn Of The Dinosaurs ◦ Us Again
◦ X-Men Origins: Wolverine
◦ Marvel Studios Legends: Loki
◦ Loki
◦ Disney Junior Puppy Dog Pals (S4) ◦ The Happiest Millionaire
◦ Zenimation
◦ Dino Ranch (S1)
◦ Disney Just Roll With It (S2)
◦ Heartland Docs, DVM (S3)
◦ Luca
◦ Disney Bunk'd (S4)
◦ PJ Masks (S4)
◦ Running Wild With Bear Grylls (S6) ◦ When Sharks Attack (S1- S6)
◦ The Mysterious Benedict Society ◦ Wolfgang
Get ready for a show/movie-packed summer.
About the Writer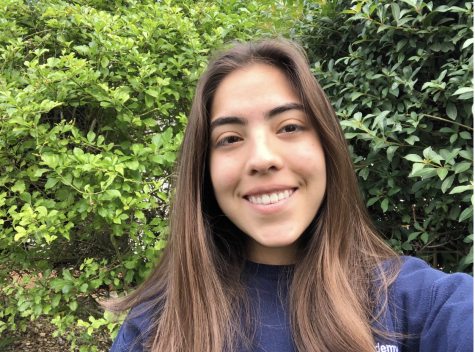 Ana Serratos, Staff
Ana Serratos is a junior at the school. She has been a member of the Swimming and Track teams since freshman year, and this year she also joined the Cross...