The Style of Summer
As school comes to a close and summer begins to awaken we have to start figuring out our summer plans. But what about our summer outfits?
What are we going to wear on our beach trips or our brunch outings. Well no need to worry about those small things, here is the summer closet you need ASAP.
Fashion trends are constantly changing each year for each season. This summer, we are traveling back in time all the way to the 70's reintroducing floral and psychedelic prints to the 21st century.
"If I could go back in time and be anywhere, I would want to be in the 70s. I'm so glad that I'm getting a little slice of that era with the fashion," junior Ana Serratos said
A fashion company that is really following all the trends is ZARA. This past April they released their new collection featuring tons of different prints on tops, pants, and dresses. Girls all across the globe are dying to get their hands on at least one piece of this new collections clothing.
"Obviously if it's summer time you don't want to be wearing sweaters so I think a great alternative to be chill and in style are halter tops," junior Johanna Diez said.
People have been searching for halter tops all over the internet for summer. These tops are the cutest and freshest tops of the season because they allow your skin to breathe while under the hot sun. But, many haven't gotten very lucky because they are sold out everywhere on online stores. However, these tops can be found on online apps like Depop and Poshmark in different prints and sizes.
"I feel like when people think of crochet they might think about elderly women knitting but this year teenagers have taken it to the next level really showing their skills by making different types of tops," sophomore Daniela Rodriguez said.
Many businesses have seen the rise in crochet tops and pants and have begun to manufacture more of them. Small businesses on Etsy and Depop have also used their skills to create their own clothing with different colors and styles.
With the sun getting brighter and days getting hotter our want to go outside increases. So, go outside in style… and in sunscreen. But, shop the latest trends that you love and don't be afraid to bring your fashionable ideas to life. This is your summer 2021 so why not make it memorable with your outfits.
About the Writer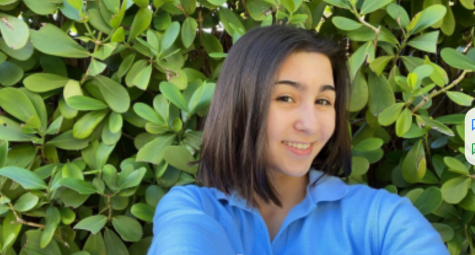 Sophia Torres, staff
Sophia Torres is a Junior and this is her first year as an Olla grotto staff member. Her love for taking pictures has grown through out the years from...