Navigating College Application Craze with New Guidance Counselor, Ms. Camila Estrada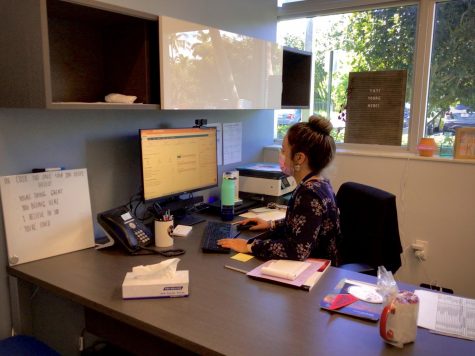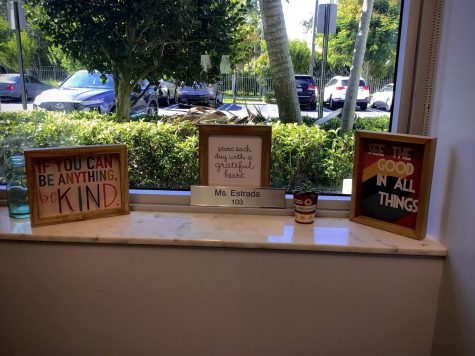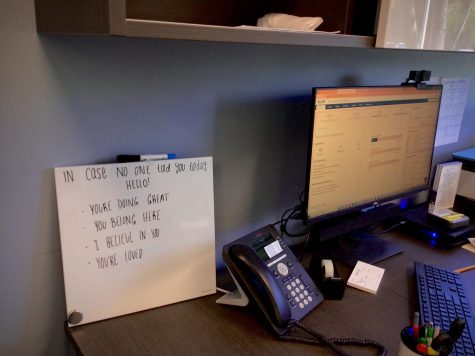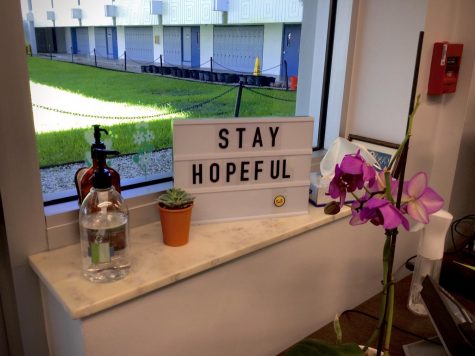 1. What made you choose Lourdes?
"I had heard incredible things about all girls' schools, and how beautiful it is to be in an environment that fosters positive femininity. Lourdes is a school that aligns with my faith."
2. What inspired you to get into your field? 
"I had always wanted to work in education, and I loved math but I didn't feel like I could make a lasting impact if I was teaching math. I wanted to empower students to be the best versions of themselves so school counseling was the best way to marry my passion for education and mental health."
3. Where did you grow up?
"I lived in a lot of places. I was born in Minnesota, and then I moved to Peru. After that, I lived in Doral during elementary school, and then Weston during middle and high school."
4. Where did you work before?
"Fisher Island Day School. I was the only counselor for Pre-K 2 to 8th grade. It was a very small school, so it's very different from Lourdes. It was my first time as a school counselor, before that I was a Rehab Counselor for adults."
5. Where did you go to school? Favorite college memory?
"I went to the Catholic University of America in Washington D.C.. It was a smaller school, small enough that you can have a close relationship with your professors, but big enough that you could meet new people every day. Making some of my best friends and being surrounded by people who had similar morals and values and being able to go into the city whenever we wanted would have to be my favorite memories."
6. Were you dreading application season? How has guidance prepared?
"No, it is so exciting."
"We started over the summer, before you guys came in. We had scheduled different schools to come in for the whole first quarter. We have department meetings to decide deadlines and to go over what needs to be done as a department and as an individual to make sure we are all on the same page."
7. Are they expecting the application process to be as chaotic and difficult as the past two years have been?
"Things have thankfully calmed down slightly, however, it is still an interesting process to navigate because different colleges are handling COVID in such individual ways so we have to keep up with what each college is doing."
8. In your opinion, why do you think the college application process is so intense? Do you feel this was a sudden or gradual change throughout the years?
"It has become more competitive throughout the past few years. I think thankfully a lot more people are attending college, which puts more pressure and selectivity about who gets into what college."
9. How did you mentally prepare to help your girls through application season? 
"I reviewed everyone's files before I met anyone, and since I was new I wanted to see what you all had worked on with previous counselors to make sure I had the most understanding I could before each of you walked through the door."
10. What is your most recommended college that you love?
"It is so individual for every student, I try to make sure it is the best fit for the student. In getting to know my girls, I try to get the most information like location, proximity, and also knowing what you all value in what you want to study in order to find the best school for them. Following, I do research with my students to make sure it is a good fit for them."
11. What does the process look like for counselors?
"We meet with our students, we check in on how your applications are going, we make sure you all are doing exactly what you are supposed to be doing (letters, common app), we write letters of recommendation, we fill out different forms and paperwork for students, and once their applications and all of our forms are finished we submit it all to the university."
12. What is the hardest part of the process for you?
"The anticipation about which schools our students are going to get into."
13. What is something you wish you knew going into your college application season?
"I wish I knew the importance of applying to where is going to make me happy, instead of what makes sense for my family and friends."
14. What is one piece of advice for seniors about college apps?
"Stay on top of it, because it comes by faster than you think. If you work on it little by little, you will accomplish it before you know it."
15. What is one thing you are so excited for seniors to experience once they graduate and enter college?
"I'm super excited for you guys to truly be in a place that is going to foster your individuality, in which you can be anything you want to be and don't have to fit in any kind of mold that you can grow intellectually, spiritually, and personally."