Once a Lourdes Girl, Always a Lourdes Girl
Welcoming Back our Bobcats from Years Past.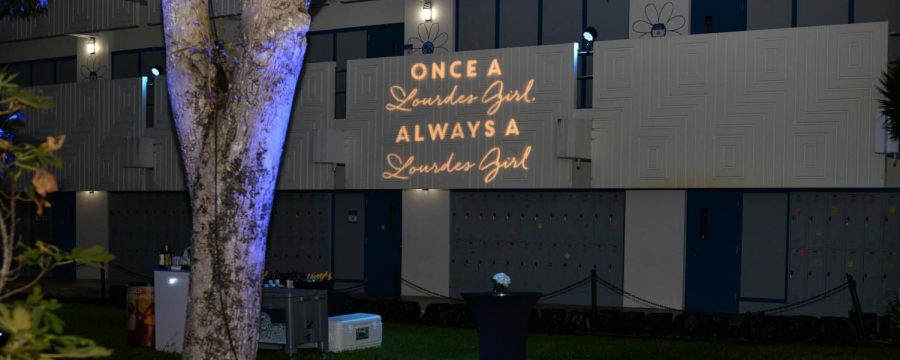 The bobcats are back. The school welcomed back the classes ending in 0,1,5 and 6 the first weekend of October for with the first OLLA Reunion Weekend.
For the first ever OLLA Alumnae Reunion Cocktail for the milestone years, the Grotto was filled with over 380 bobcats, beginning with the Class of 1970 and ending with the Class of 2016. It began a new tradition here at the school, and had been in discussion for quite some time in advance. An official reunion weekend would allow different classes to celebrate not only each other, but their time walking these halls.
"In the past years, different classes would celebrate their milestone anniversaries on their own. This year's event allowed for a bigger celebration among the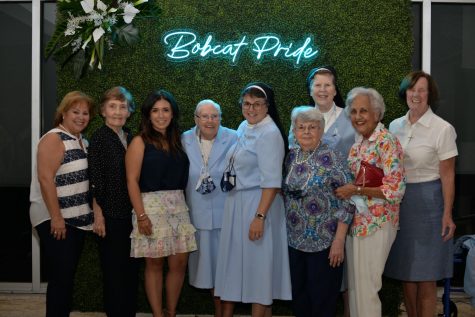 milestone years and allowed us to welcome them home on an evening dedicated to them," said Special Events, Parents' Guild & Alumnae Coordinator Martica Castellanos on the event's success.
Each class came together to reminisce and celebrate their time together. Some classes took the opportunity to raise funds as a class to support OLLA's mission and plans.
"Their time, talent, and treasure is what we would like to see continue to keep the legacy of OLLA alive within our students and alumnae and will also ensure we can continue to bring the best to our students affording them the opportunity of higher education and state of the art facilities along with their spiritual growth and keeping our motto,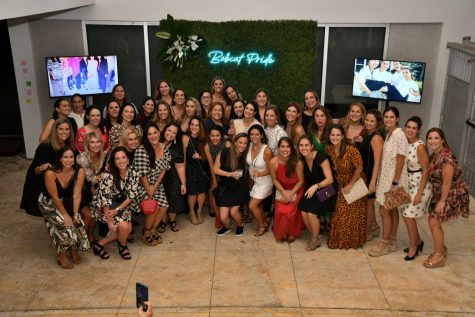 with Mary in All Things as top priorities," said Mrs. Castellanos.
Complete with decorations, and special-built lighting, alumnae enjoyed catching up with their former teachers and the delicious food. The alumnae represent what graduates accomplish with the tools of faith, confidence, and the education they received.
"An OLLA Alumna shines with intellect, leads with self confidence and always beams with pride. It is important for them to return home to share her talents, empower students of today, and help provide mentorship and internships in order to ensure the legacy continues," said Mrs. Castellanos.
About the Contributor
Mia Michele Aviles, Editor in Chief
Mia Michele Aviles is the Editor in Chief of the 2021-2022 Grotto Newspaper. Mia is a third year Journalism student, as she began taking Journalism her...