Soccer Season Kicks Off
As the winter sports season begins, the state-ranked varsity soccer team drives right into their season as the fans await another strong season.
Playing with an inspiring legacy, this group of athletes share an irreplaceable bond with each other as they work incredibly hard to exceed expectations for another season.
"I am super excited for our team to become super close with each other this year by sharing dinners, pre-game bus rides, and lunches," junior Coco Aguilar said.
No matter the year, the school varsity soccer team never fails to impress. Moreover, this new season started with some big changes.
"Since we lost several strong players that graduated last year, I was honestly a little nervous until I played with our new players and they all have demonstrated lots of talent," junior Katerina Puig said.
Sienna Aviles is a freshman who has showcased her impressive skills this start of the season. Making the varsity team her first year, Aviles brings her experience of representing Puerto Rico as a member of the U15 national team.
"Playing with the Puerto Rican team has really helped me learn how to adjust to playing different styles and positions," freshman Sienna Aviles said. "It's a great experience to have going into this season as a Lourdes bobcat."
Every year there are new players but this year also starts with a new head coach.
Former head coach Ramiro Vengoechea resigned after being named, by Miami-Dade, the 7A-5A Girls' Soccer Coach of the Year for the past eight consecutive years. Former assistant coach David Fique has now taken over as the team's head coach.
"David was my assistant coach during my senior year" Alumna Amanda Puig '18 said. "He is very passionate about this team and always motivated us to play to our fullest potential; I am very happy my sister can now have him as her head coach."
Coach Fique's love for soccer is revealed through his excellence in coaching and his bond with each member of the team. He strives to drive this year's team to another successful record.
"
"This season's goal is the same as every year: win states.""
— Coach Fique
After proudly holding the title of state champions for two years ('19,'20), the varsity team narrowly missed another championship last season and secured second place. This year, they hope to regain that title with perseverance and working strenuously. As of now, the team has embarked on the new season and look forward to what the season will bring.
"We already started off great with a win against Terra (3-0), and hopefully soon many more to come," sophomore Tessa Abreu said.
The team has 16 games scheduled as of now, then the rest depends on their performance and placing for the championship. They have started with the win against Terra on Thursday, November 11 and a 4-0 win against St. Brendan on Tuesday, November 16.
"I honestly believe that we have a very good chance of going far this season," senior and captain Sammy Diaz said. "Each player distinctly exhibits special talent and dedication to bring to the team. I couldn't ask for a better final season."
About the Contributor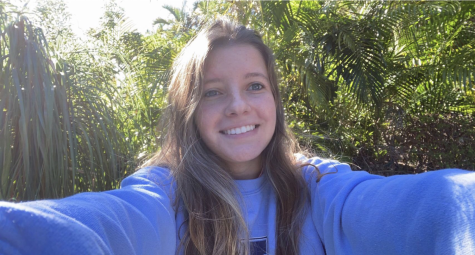 Isabella Nunez, Sports Editor
Isabella Nuñez is currently a junior. This is her second year as a member of the Grotto Staff and first year as the Sports Editor. Bella plays soccer,...