A Merry Movie Night: Making Memories
Get a glimpse at how the Seniors and their Little Sisters are showcasing their Christmas spirit at their Christmas Movie Night.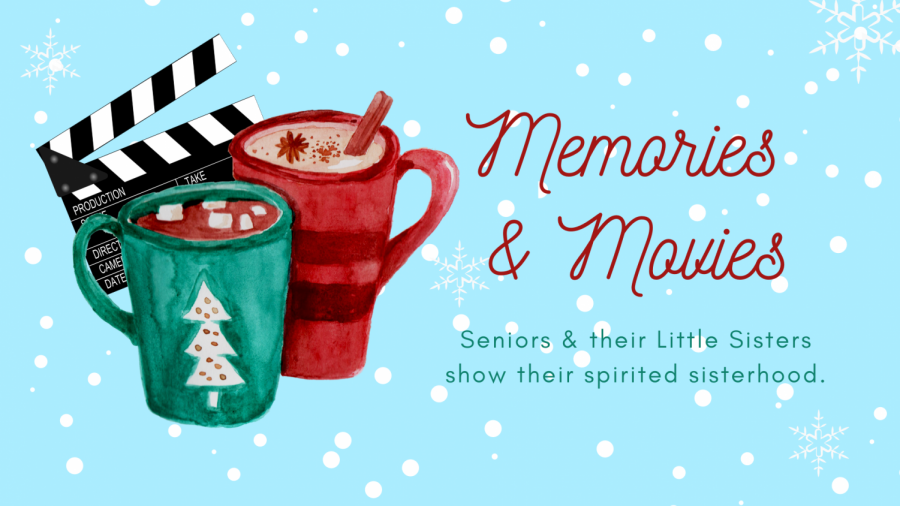 'Twas the night of Dec. 2nd as the OLLA seniors and their little sisters gathered around the Grotto. The moon was shining, the girls were smiling, and in every corner the sense of sisterhood was rising. 
Huddled together in warm, cozy blankets and sipping on some hot chocolate, OLLA's big and little sisters came together to celebrate their sisterhood and showcase their Christmas spirit on Dec. 2nd in the Grotto. 
Starting at around 6pm and lasting until 8pm, the girls sat together atop blankets as the renowned holiday movie Elf played on the screen.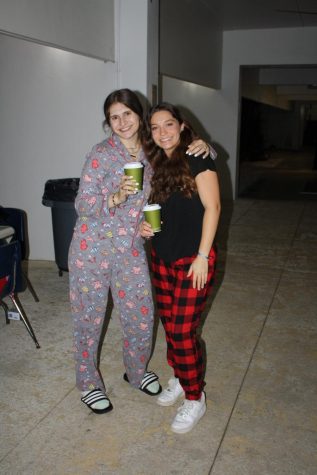 "It was so fun!" senior Carolina Vazquez said. "My little sister and I were able to talk and enjoy each other's company, while bonding with other seniors and freshmen." 
The fun didn't stop there, however. Both classes were invited to come decked out in their favorite Christmas PJs, ready for a great time.  
"Everyone came in their cutest pajamas," senior class president Emma Granda said. "There were even some girls who were matching, which I thought was adorable." 
The last two weeks of the quarter before the long awaited Christmas break are never easy, filled with a plethora of tests and countless assignments. Yet, even in the midst of this, the freshmen alongside their senior sisters were able to make room for this special bonding experience.
"I feel like the school days are very often hectic and we rarely get to spend time with each other," freshman Adriana Incera said. "This activity helped us bond and form closer friendships with one another—I would definitely do this again." 
In addition to bonding with each other, the girls were provided with snacks and warm hot chocolate to make this moment all the more memorable.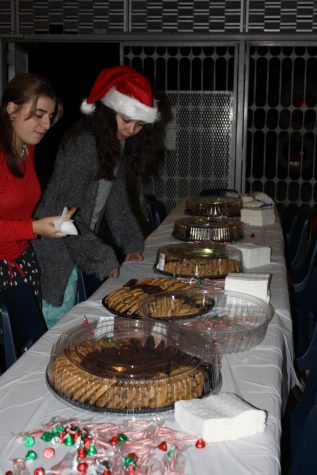 "We all took pictures, had a bunch of snacks, and drank hot chocolate," senior Mia Puente said. "I certainly think that these little events, even if they may feel like a small part of our day, make all the difference and allow us to grow closer to my classmates and little sister."
Following this spirit-filled event, the seniors and their little freshmen sisters are ready to share more memories together in the near future–ones that will hopefully last a lifetime.
"I think this is something Lourdes should certainly continue to do because not only does it allow for further growth in the famous Big Sister-Little Sister Program but it really does help to introduce these OLLA traditions to the newcomers, ones that really make our OLLA experience special," Granda said. 
As the Christmas season begins and the semester seemingly ends, the OLLA sisterhood is flourishing and ready to welcome the new year, one that will hopefully be filled with many more moments to share with their fellow classes. 
About the Contributor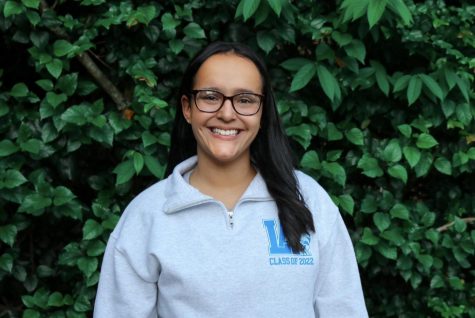 Stephania Lopez, Web Editor
Stephania Lopez was on the Grotto News staff from 2019 t0 2022. She was the creative director of the 2021-2022 publication of the renowned literary art...