Fitness and Formulas
Ms. Figueras juggles it all.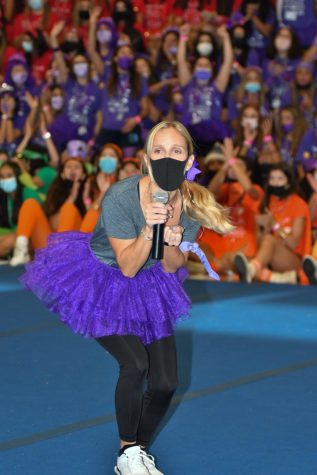 At the school, time management and commitment are crucial. Especially after someone has been here awhile, starting as a student and continuing as a full time math teacher, Ms. Ana Figueras does it all. 
Ms. Figueras graduated from the school in 2007 and from there, she always knew she wanted to come back to school and teach math. Not only does she teach math but she's also a fitness instructor and she loves it just as much. After 9 years of teaching math and 11 years of being a fitness expert, she is looked up to by all of her students. 
"I come to school to teach six classes. I have a busy day in addition to doing after school math tutoring on Tuesdays and Thursdays." Ms. Figueras said. " Because I'm a math teacher I also tutor outside of school for 2 to 3 hours in the evenings and then I spend about 2 hours at the gym almost everyday unless for some reason I can't." 
As busy as Ms. Figueras gets during the day, she is always present for all of her students and puts maximum effort into their well-being and education.
Here in school the relationships between teachers and students are extremely important. It has always been a big priority for teachers to communicate and understand students as well as for students to respect and understand their teachers. Ms. Figueras' name always comes up when it comes to talking about understanding teachers.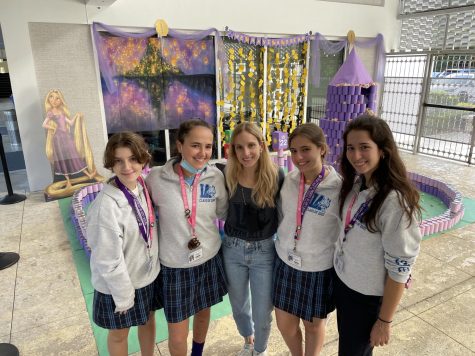 "Ms. Figueras is really interactive and her lessons are actually fun compared to some other teachers. You can kind of tell that she takes her lessons seriously and wants us to like math," sophomore Lorenza Borja said.
Ms. Figueras is definitely on the top of the list for favorite teachers but she is even more loved within the school staff.
"I taught Ms. Figueras when she was a sophomore so I've known her for quite some time, she is someone that is just meant to be a teacher, being organized and loving her job is her strong suit." math teacher Ms. Melissa Kenny said.
Having two busy jobs isn't always easy and is a challenge, from teaching math, tutoring on a daily basis and teaching barre workouts but she finds time to balance it all out. 
"Balance is a hard thing to come by and yes I do get overwhelmed sometimes but it's not everyday that I do, sometimes I have weeks where when you add my school responsibilities, my outside tutoring responsibilities, and the gym I'm very spread thin but I think that that's just a part of life." says Ms. Figueras.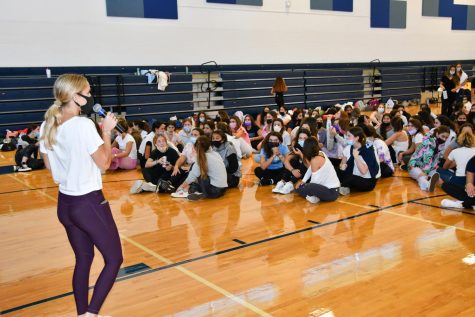 Growing up as a Lourdes girl, one of the things Ms. Figueras took from her experience here was her time management and commitment. 
"As a Lourdes girl, it's a very Lourdes girl thing to be involved in many things and I think that because of this, I learned how to correctly manage my time and for now I've been able to pull it off," Ms. Figueras said. 
With all the love and support that Ms. Figueras gives to her students in the school, she is also looked at as the best person to ask for advice. 
"Talking to Ms. Figueras and going to her whenever I have a problem or I'm in a situation and I don't know what to do is the best, she always gives the best advice and has an answer for everything," sophomore Alexa Sabogal said. 
Ms. Figueras makes her students her priority and she does this by thinking of her overall goal and a teacher. 
"I think that in general I want to inspire everybody to become the best version of themselves and to always give the best of themselves when working. I just hope to give people a place and guidance, whether it be mathematically or in health to achieve that," Ms. Figueras said.