Getting to Know Mr. Hart 
It's Halloween dress-up day and you're walking into school all dressed up, admiring the costumes of your peers and teachers. As you pass room 109, you find yourself face-to-face with Ted Lasso. 
Was it the real Ted Lasso though? No. It was this year's newest history teacher: Mr. Hart. 
Hart was born and raised in New Smyrna Beach, Florida and attended the University of Florida, University of South Florida at St. Petersburg, and for grad school, he moved to Miami to attend FIU. 
Originally, Hart had plans to become a political analyst, but after attending graduate school, his plans for the future took a turn. 
"When I was at FIU working in politics, I ended up liking being a teacher's assistant and writing and researching so much that I decided to stick to it," Mr. Hart said.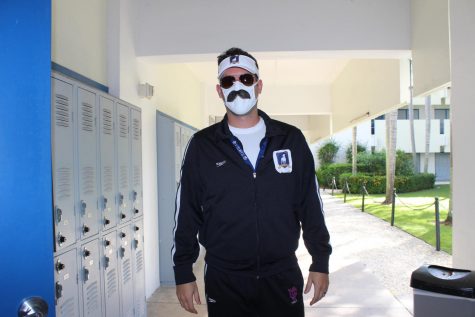 After graduating from grad school, he taught government, history, and more for about five years. Then, because of a recommendation from a friend, he made the decision to apply for a position here. 
Now, Mr. Hart teaches AP US History to juniors and AP World History to freshmen. 
"I enjoy teaching different grade levels because I like to have variety and I can do something different with each level," Mr. Hart said. "For example, with the freshmen, there's a lot of hyper-activity and then it scatters out a little bit, which is something I enjoy dealing with, since I see all of these different energy levels throughout the day." 
Amongst his students, Mr. Hart well liked and respected.
"I think he's a really well-rounded and balanced teacher because he allows us to have fun in class and he'll make jokes while he teaches but he's also good at explaining things and getting work done," junior Massima Ponce, APUSH student, said. 
Before the year kicked off, he was offered the opportunity to be the debate club moderator. He took up this request since he finds it interesting, especially since it mixes elements of history and politics.
Not only is he a teacher and a club moderator, he is also the school's JV Swimming coach. Since he trains the JV team, he works in par with the varsity swim coach, Mr. Brandon Murphy.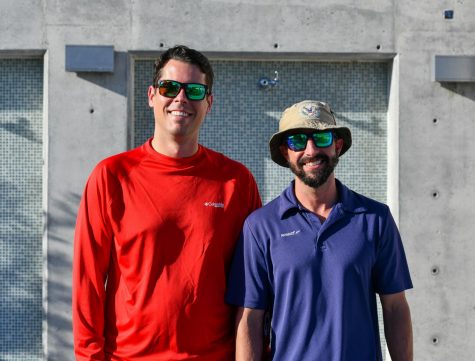 "He's a very good coach because he was a swimmer himself before and he has experience teaching a competitive swim team," Mr. Murphy said. "He brings about a competitive aspect that motivates the girls." 
Now, as he juggles all these different positions at once, one may ask how he does it. The main element that helps him efficiently juggle all of these activities is simply time management. 
"It's just about using your time wisely and making sure that you have enough time set aside to address all of the commitments," Hart said. 
Now, as a part of the OLLA community, Mr. Hart plans on continuing to further his career here and take on any new challenges that face him.
About the Contributors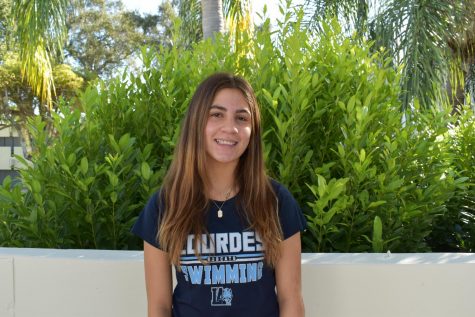 Alexandra Puig , Staff Writer
Alexandra Puig is a Junior. She is diving into the world of journalism for the first time, and she is excited to produce stories and interview others....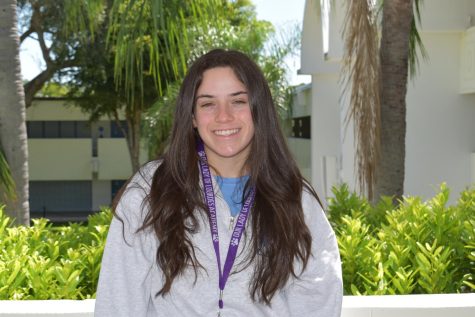 Gabriella Fernandez, Editor in Chief- Web
Gabriella Fernandez is currently a senior. She partakes in many clubs at OLLA and is a member of the varsity volleyball team. In her free time, she enjoys...