Lourdes v. Belen's Annual Polar Palooza
The annual Christmas lip-sync battle titled Polar Palooza hosted by Lourdes and Belen Jesuit seniors took place on Friday, Dec.10th in order to raise money and collect toys for Holtz Children's Hospital.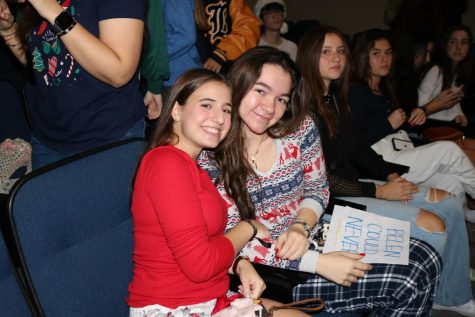 Showcasing ten unique groups, five from each school, the night was filled with a variety of songs, dances, and themes varying from Santa's Sleighers to Alvin and the Chipmunks. 
Nevertheless all of the impressive choreography couldn't have been done without the work and effort by both schools and their teams. 
"We spent around an hour after school from Monday-Thursday coming up with the choreography and rehearsing constantly until we were comfortable and happy with our performance," Belen senior Carlos Morales said.
"
We loved making the intro video and dance because we were able to bond and become even closer to each other.
— Belen senior Carlos Morales
Each group was called one by one, evoking cheers from their respective fans as their intro videos projected onto the screen.
Following the opening videos, these show stopping and audience-exciting performances, from both schools, ranged from those singing One Direction's What Makes You Beautiful to performing as Belen students by Lourdes' very own seniors. 
"The best part of the night was being able to watch all of my friends do their performances," senior Daniela Villarreal said. 
In between rounds, Polar Palooza presenters and student-body presidents Emma Granda and Paco Prio from Lourdes and Belen, respectively, invited audience members to join in on the fun by hosting "Who can wrap the fastest?" and Christmas trivia games.
"The day of the show I think was just the best night of my entire life," senior Amanda Paredes Rioboo said. "We were having such a great time as we cheered, sang, and spent time with all of our friends."
Bringing about an endless amount of laughs, swoons, and spirited sister and brotherhood, the event spearheaded a beautiful act of service for the children at the Holtz Children's Hospital. 
In addition to loads of respective spirit for their team, each audience member was to bring either five dollars and an unwrapped toy or simply ten dollars. 
"
It felt good knowing that we were able to help in giving back to the community. All of these toys will make the kids so happy.
— senior Daniela Villarreal
As the night came to a close, both schools were at the edge of their seats wondering the same question: "Who won this year's Polar Palooza?" 
Although our Lourdes girls put up a good fight and were able to win the People's Choice award that night, the coveted Polar Palooza trophy went back to Belen Jesuit, following the announcement of the night's score of 4-1.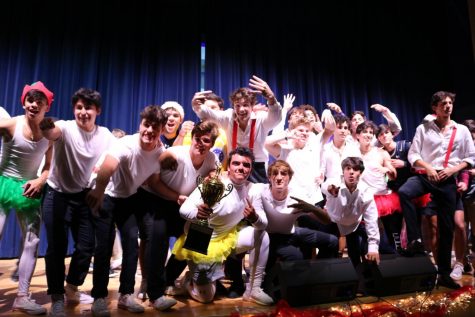 This year's annual Polar Palooza, in addition to providing their audience and participants with a night they'll never forget, raised a total of $2,000 for Holtz Children's Hospital. 
Congratulations to both schools for their hard work, dedication, and devoted energy to helping their communities.
Stay tuned for an upload of some snippets of the Polar Palooza performances.
About the Contributor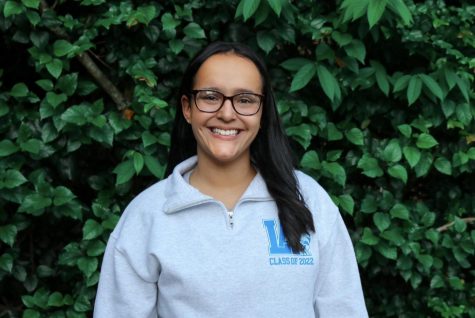 Stephania Lopez, Web Editor
Stephania Lopez was on the Grotto News staff from 2019 t0 2022. She was the creative director of the 2021-2022 publication of the renowned literary art...