Kanye Donda 2 Release Set For 2/22/22
Last summer, Kanye West released his Grammy nominated album, DONDA. This 27 song album was followed by its Deluxe version, which contained a shocking 32 songs with features by well known artists such as Andre 3000, Kid Cudi, The Weeknd, and others. 
Since the day of his last album's release, lots has happened in Kanye, or Ye's, life (the name which the artist legally adopted). Since August 29, 2021, Ye has gone through a very messy separation with his wife Kim Kardashian, along with continuing his ongoing battle with his mental health, which has his fans on edge about his well being. 
Nonetheless, tonight at 9pm EST, Ye will release DONDA 2, the sequel to his previous work, and the way he has planned to showcase his new 22 songs much differently than he and many other artists have in the past. 
This album will only be available in one streaming service, Stem Player, which seems to be an augmented version of regular speaker, and Ye's newest business venture. With Stem Player, consumers can download new music, customize songs, create their own mixes, along with the ability to regularly listen to DONDA 2.
In an Instagram post, Ye stated that the reason he created Stem Player was because, "Today artists get just 12 percent of the money the industry makes." Further adding, "It's time to free music from this oppressive system. It's time to take control and build our own." This device is available for purchase on the Stem Player website for 200 dollars. 
But this isn't the only way to hear Ye's new album. 
Tonight , 2/22/22, Ye is putting on a concert at LoanDepot Park in Miami, Florida titled "Donda Experience Performance."
During this concert songs from both DONDA and DONDA 2 will be performed live, with tickets starting at 95 dollars. Ye's team has also arranged for the performance to be broadcasted live at IMAX theaters in 26 of the 50 US states. The price for IMAX tickets are upwards of 20 dollars and range upon the location of the theater.
Many people are questioning whether or not this is the right move for the artist, seeing as any of his new releases will be exclusively found on the very pricy Stem Player. What does making his music less accessible mean for Ye? Junior Sandra Maza thinks that his decision is unreasonable.
"Releasing his music like this only allows the people who can afford a 200 dollar speaker to listen to his music," Maza stated, "If anything, pricing his music this high is going to make him lose money and make fans uninterested."
What will become of the Stem Player and Kanye's new album now that a select few will have access to it? Is this what the future of music looks like? Only time will tell.
About the Contributor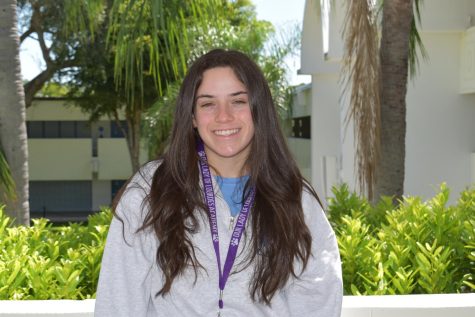 Gabriella Fernandez, Editor in Chief- Web
Gabriella Fernandez is currently a senior. She partakes in many clubs at OLLA and is a member of the varsity volleyball team. In her free time, she enjoys...