The First Black Woman to the Supreme Court: Meet Ketanji Brown Jackson
Ketanji Brown Jackson has been a long time name as a potential Supreme Court Justice, and she finally received her official introduction to replace Stephen Breyer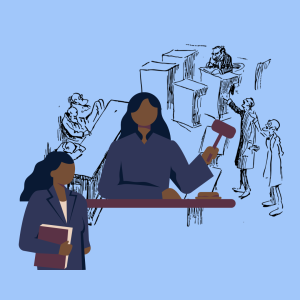 Biden's nominee, Ketanji Brown Jackson is a Miami-native gearing up for the fight for a seat in the Supreme Court of the United States.
Ketanji Brown Jackson graduated from Palmetto Senior High Schoo in 198l and went on to attend Harvard University. Continuing her education, Jackson graduated from Harvard Law School in 1996.
She has had decades of experience spanning from a public defender to a justice on the U.S. Court of Appeals for the Washington D.C. Circuit. Jackson has been a top contender for the position, and would fill the position that President Biden and democrats are looking to replace current Justice Stephen Breyer.
There is some GOP backlash due to Biden's statement assuring he would select a Black woman for the position, as many believed race should not be the only factor considered. Recently, however, she has been endorsed by retired federal Judge J. Michael Luttig, who calls for republicans to support the nomination due to her qualifications. Notably, he also urged them to take part in elevating the first black woman to the Supreme Court of the United States.
Biden defended his decision for his choice in nominee on the basis of diversity and representation, stating that America's highest court needs to look like America.
"
Since 1789, 115 justices have served on the Supreme Court of the United States, and not one of them have been a Black woman. Representation of a Black woman on the highest court of the land is long overdue. Her presence and voice on the Court will undoubtedly enrich its perspective and improve its decision-making."
— NAACP Press Statement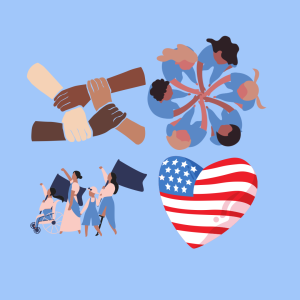 The process is lengthy, as Ketanji Brown Jackson will be preparing for the hearings where Senators question her on her qualifications, judgment, and law philosophy. Once the Judiciary Committee votes on the nomination and sends its recommendation to Senate, and following the Senators debate then the final vote will take place. If there is a tie, then the Vice President, Kamala Harris will cast the deciding vote in favor of the nomination.
About the Contributor
Mia Michele Aviles, Editor in Chief
Mia Michele Aviles is the Editor in Chief of the 2021-2022 Grotto Newspaper. Mia is a third year Journalism student, as she began taking Journalism her...