Athlete Lifestyles 
Student athletes balance school and athletics.
While all students are busy, the athletes' at the school's plates are completely full. 
A large majority of Lourdes girls play a sport, but Junior Coco Aguilar has a full schedule balancing 2 sports. Aguilar plays soccer and runs track and field. 
Aguilar originally began playing soccer at 4 years old and started running track freshman year.
"I started playing soccer when I was little because it was fun and decided to stick with it, and I started track to stay in shape and get faster for soccer," Aguilar said. 
While for most people participating in two sports can be overwhelming, Aguilar does not find it to affect her school life or personal life too drastically, other than having to miss part of classes to leave early for soccer games and track meets. She also has supporters backing her up to encourage her to continue with her busy schedule.
"My dad is my biggest inspiration because he always encourages me to be the best and I want to prove him right," Aguilar said. 
Aguilar has soccer and track practice everyday after school and games or track meets on weekends, so her weekdays are usually jam-packed. However, each sport takes place during a different season so there is no overlap, making it easier to manage. Playing both sports also somewhat affects her lifestyle.
"I eat better on game days and days I have track meets and try to get a full night's sleep the night before so I am at my best," Aguilar said. 
While soccer and track sometimes take away time with friends for Aguilar, she couldn't imagine not playing them.
"I've grown up playing them and it's a big part of my life," Aguilar said. 
Comparatively, while Sophomore Daniella Pancorbo plays only 1 sport, she too finds her schedule to be quite grueling. 
Pancorbo always had an interest for Lacrosse and acted on that curiosity freshman year when she began playing Lacrosse. 
Pancorbo has practices after school from 2:45 to 4:45 pm, gets home around 6:00, and begins homework at 7:00. Because of her tight schedule, she usually gets about 6 hours of sleep per night. 
"My coach and my team inspire me to play my best and to continue playing even though my schedule is busy," Pancorbo said.
Taking up lacrosse has changed not just Pancobo's daily routine and sleep schedule, but all aspects of her life.
"I have less free time to hang out with friends and sometimes have to miss out on events because of games," Pancorbo said. "I was supposed to go to Gainesville, but couldn't because I had a game." 
It has also changed the way she eats, similar to that of Aguilar.
"I eat more carbs and drink more water the day before game days because it gives me more energy and keeps me hydrated for the game," Pancorbo said. 
Freshman Gianna Goble's schedule is a bit more relaxed in relation to that of Aguilar and Pancorbo's. Without the constant practices and games, a regular day for Goble is to go to school, go home, finish her homework, shower, eat, and go to sleep. Goble is also not as focused on her eating habits because she doesn't have to take into account a practice in a couple hours or a game the next day.
"I don't eat that healthy," Goble said. Sometimes I don't eat lunch or I don't eat breakfast." 
Without games taking up time on weekends Goble also has more time for her hobbies.
"I hang out with friends pretty often, bake, or bike on weekends," Goble said. 
She also has the afternoons on school days to dedicate to homework and studying.
"I have enough time for homework and studying but I tend to get sidetracked," Goble said. 
Although Goble doesn't play a sport currently, she is not against joining a sport in the future and is even thinking about joining swimming. 
Sports can drastically change a student's lifestyle, from eating and sleeping habits, to how often they hang out with friends. With that being said each student is different.
While both Pancorbo and Aguilar agree that scheduling can be tough, it is worth the long hours because they love what they do, however Goble enjoys the free time that allows her to explore her other interests and hobbies.
About the Contributors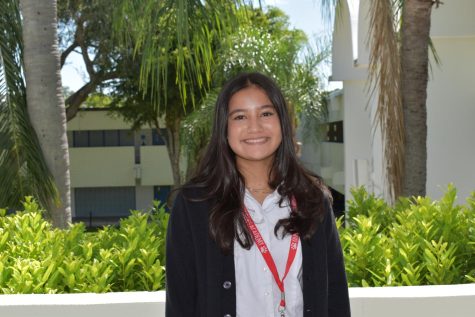 Sarah Carreno, Staff Writer
Sarah Carreño is a junior. She is a member of multiple honor societies and clubs, as well as being a Peer Minister. In her free time, she loves hanging...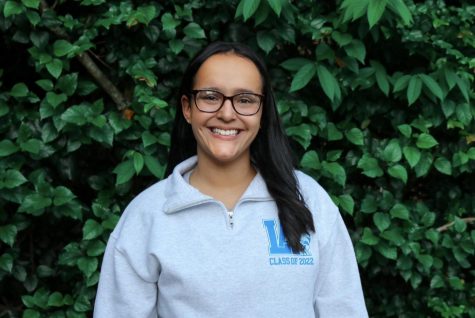 Stephania Lopez, Web Editor
Stephania Lopez was on the Grotto News staff from 2019 t0 2022. She was the creative director of the 2021-2022 publication of the renowned literary art...