Softball Season Heats Up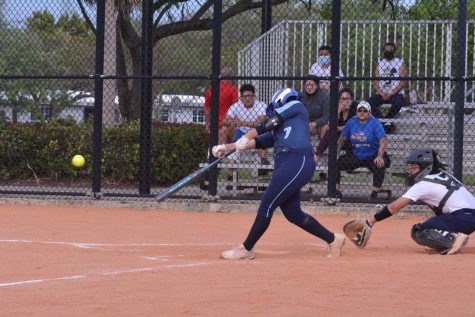 With the athletic winter season coming to a close, it's officially the moment for spring sports to shine.  Shedding light on one of the oldest sports in OLLA history, the softball season has officially begun.
Currently, the team holds a 2-1 record, with many games scheduled for the rest of the season. Coaches Juan Perez and Luis Perdomo expect a very successful season. 
"The girls are very dedicated this year, and really eager to learn. I'm excited to see what we can accomplish during the rest of the season," Perez said. 
Softball originated in late 17th century Chicago, with its female counterpart developing about 80 years later in 1895. Similar to baseball, softball sticks to the "three strikes and you're out" rule, and it also consists of 7 innings. The main difference between baseball and softball is that in this sport, pitchers throw underhand, making it easier to hit the ball. Nine players are allotted on the field at once, and the Lourdes team consists of seventeen talented players. 
 "There's a lot of new members on the team this year, which makes practices fun and exciting," Ullivari said, "I'm really looking forward to getting to know everyone better, and seeing the new girls grow as players." 
A four year member and captain of the softball team, Ullivari says she is "very excited for this season."
 In their brief three games, some new members have definitely grown, including junior Rebecca Sampedro who is a  first year starter.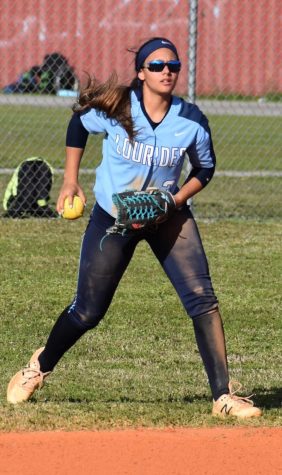 In this short season, Sampedro has become one of the team's top performers, leading the team in batting average and on base percentage.
 "My favorite part of the sport is hitting," Sampedro said. " I love going up to the plate and feeling the adrenaline rush. Although it is a bit nerve racking, the feeling of getting a good hit makes the entire process worth it."
Sampedro is also a member of the Varsity soccer team, who recently finished off their very successful season by achieving second in the state. 
"The atmosphere of this team is incredible. I'm really fortunate to have two sports families at Lourdes." 
Overall, the team is expecting great things this season. With the girls on this team being as excited and passionate as they are, fans can look forward to a home run season.
About the Contributor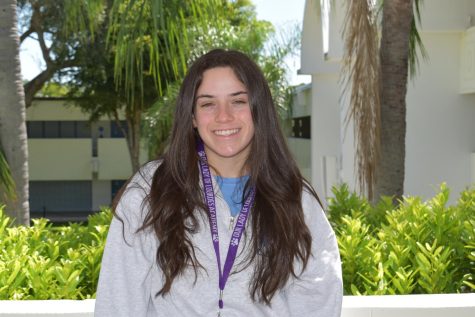 Gabriella Fernandez, Editor in Chief- Web
Gabriella Fernandez is currently a senior. She partakes in many clubs at OLLA and is a member of the varsity volleyball team. In her free time, she enjoys...