Tyler Takeover 
March 28, 2022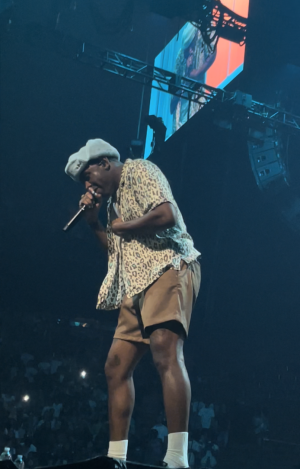 Sunday,March 20th rapper Tyler, the Creator performed at Miami's FTX Arena. He began his Call Me If You Get Lost tour in Phoenix, Arizona, and will end in Seattle, Washington. 
 Beyond his "rapper" title, he is a record producer, a songwriter, and a video director. His seventh, most recent album, Call Me If You Get Lost, was released on June 25, 2021 and was nominated for Best Rap Album at the 2022 Grammy Awards. In 2020, he won the Grammy Award for Best Rap Album with his sixth album, IGOR. Amongst his many other awards, fans would argue that his most deserved one was the BET Hip Hop Award for Best Live Performer. 
"Tyler's Miami concert was perfect. Not only are his songs amazing, but the way he was able to bring such good energy to the crowd made the experience so much better," junior Gabriella Fernandez said.
Tyler began the concert by telling the crowd about his past-Miami experiences, and about how much he loved the city. He interacted with the audience and danced across the stage, keeping everyone entertained and on their toes. 
"I think what makes him such a great artist is the uniqueness of his music and the talent he has as a producer. He chooses amazing samples to include in his music and creates content unlike anything the entertainment industry has ever seen," senior Mia Izquierdo said.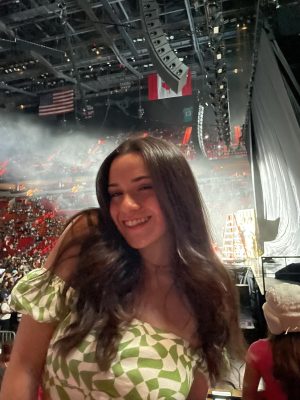 Tyler, the Creator first put his name out there at age 16 as a founding member of Odd Future, a rap group that jumped into the limelight in 2007. 2 years later, he debuted as a solo artist. As popular as he is today, he began his career on a very controversial foot. In 2015, as he was gaining fame, rumors went around informing that he was banned from performing in Australia because of his contentious lyrics and content. Since then, he has grown into a new, more emotional and genuine style of music (and is no longer banned from any countries). His often nonconformist style may not be appealing to everyone, but it has changed the course of entertainment in a multitude of ways and has handed Tyler millions of supporters. 
"Tyler, the Creator rose to fame so quickly and is one of the most influential creators. He isn't afraid to be himself and to put out content that he likes," junior Ava Arenado said. "Fans love how genuine he is, and how he lives his life without thinking about outside opinions."
Beside his fame in the music industry, Tyler, the Creator lives true to his name and is constantly working on and introducing new projects. He has established his own streetwear line, has written his own animated series, and has even produced and starred in his own documentary. He has already left a lasting impression across a wide-reaching audience, and will surely continue to find new ways to leave his mark on the world. Miami (and the rest of the world) has yet to see the last of the bold and influential Tyler, the Creator.