Literati 2022- Ephemeral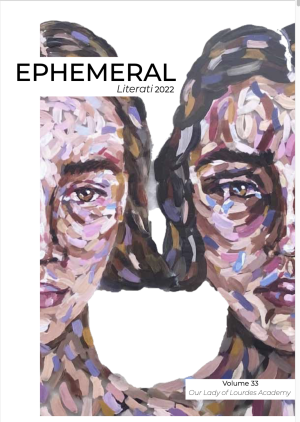 LIterati 2022The 33rd volume of the school literary and arts magazine, the Literati, has been published.
The magazine is a showcase of the best art and literary works created by students for the year. Seniors Stephanie Lopez and Mia Aviles completed the magazine from thanks to the availability of the design programs enabled by Mrs. Recio and the art department's art submissions.
The theme, Ephemeral, was chosen to reflect the little moments that shape who we are in these High School years.
The Literati magazine is an award-wining publication that was recently honored for the 2020-2021 issue with a Gold Crown distinction from the Columbia Scholastic Press Association, a Highest Award from the National Council of English Educators, a Gold Medalist Award from the Florida  Scholastic Press Association and First Honors from the National Scholastic Press Association.