Can Social Media BeReal?
New social media platform promotes authenticity.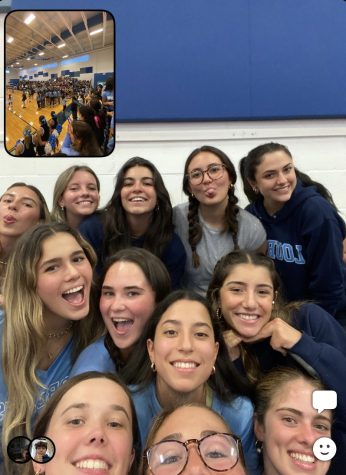 This year a new social media platform has entered the web: BeReal. Its name perfectly describes its use. BeReal has been a global hit due to its recognition as a new, refreshing form of social media.
The app was launched in the year of 2020, yet its peak popularity has been recently reached in the early months of 2022. It was created in Paris, and has become most popular in the United States, and numerous countries across the world have partaken in the trend as well. According to Influencer Marketing Hub, BeReal has 21.6 million monthly active users and currently has 2.93 million daily visitors.
Noted for its distinct take on social media life, BeReal bridges the connection between social media and reality.
"BeReal is my new favorite app," senior Alexa Pajon said. "I love that it connects you with your friends in a very real way."
The app works by sharing a photo of a random moment during one's day. A notification pops up at a distinct time each day, simultaneously, which prompts users to show their friends what they are up to within the two minute window. The moment is captured by both the front and back camera– hence the name "BeReal." 
"I love that BeReal takes a photo with both cameras," junior Gianna Leon said. "That's as real as it gets."
The app highlights the authenticity of our lives rather than promoting the usage of artificial filters and the concealment of our true selves behind the mask of typical social media. Additionally, it reminds individuals that while Instagram may display only the best moments, most are casual and our experiences are generally similar.
"I especially love that BeReal isn't about posting flattering photos because most of the time we spend our days in simple, casual leisure," senior Olivia Izquierdo said.
BeReals can range from lazy moments like laying in bed or the most amazing ones such as standing in front of the Eiffel Tower. To be featured on our site, students are encouraged to send their favorite BeReal moments to [email protected]. ⚠️Happy posting⚠️