10 Things To Do This Summer: Quarantine Edition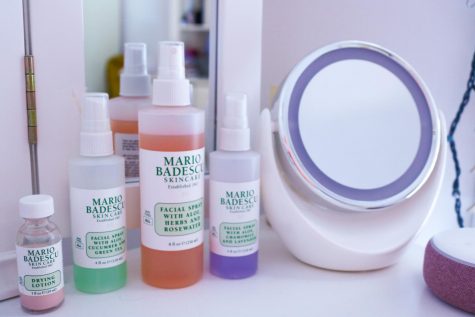 As classes come to a close, summertime is near yet everyone begins to
wonder what will happen with Coronavirus still being ever-present in our daily lives. It's safe to say that our daily lives are currently all over the place and as these moments of restricted outings lessen the ability to go out and hang out with friends or plan trips, as many had planned on doing, we come to believe that we can't do anything as we wanted to. But that doesn't mean there can't be some fun while in quarantine, so here are 10 Things To Do This Summer: Quarantine Edition.
1. Sit back, relax, and binge-watch your favorite TV show
Seeming as we're staying home most of the time, what's the best way to clear your mind than to watch your favorite TV show or even try watching a new one. Some Netflix-suggested shows include: Never Have I Ever, Outer Banks, and All American.
2. Simply Just… Bake!
Even in times of boredom, who doesn't like eating? Baking is a great way to pick up a new hobby or even revisit an old one while still eating tasty treats. Even if you don't want to bake, support some small baking business this summer and you won't be disappointed with their sweets.
3. Join some At-Home Workouts
Even when gyms are closed and outings are restricted, what better way to keep that summer body than to do some at-home workouts. Many influencers are constantly posting live videos on Instagram to encourage viewers to join their workouts and have fun! Some current influencers and Youtubers for these at-home workouts include: MadFit, Chloe Ting, and Natacha Océane.
4. Have A Spa Day!
There's no better way to relax than to treat yourself with a spa day! Paint your nails, put a face mask on, do your makeup, and just relax.You can even call up your friends and just chat as you do your nails or even watch a show together simultaneously.
5. Reorganize Your Room
As tiresome as that sounds, you'll be sure to thank yourself later. Organization will allow you to keep a clean environment and let you know that you don't have to clean it later. You'll be sure to stay focused, be happier, and keep a peaceful mind with your organized room during these chaotic times.
6. Read Something New
With no more homework or tests, you'll have all the free time in the world and if you're like me, you'll be sure to have a ton of unread or unfinished books sitting on your shelf waiting to be opened. Grab a new book or finish an old one and dive right back into an alternate universe you'll be sure to enjoy.
7. Watch Cooking Videos
If you're a foodie at heart like me, cooking videos never fail to entertain. With all this excess of time, it's always fun to learn new things so hop onto the Youtube cooking bandwagon and watch some videos, where you'll be sure to learn some new recipes or perfect some old ones.
8. Learn TikTok Dances
What better way to have some fun than to learn some of the many dances TikTok has to offer. Content creators like Charlie D'Amelio and Addison Rae are constantly reaching some dance moves you can learn with your friends over FaceTime.
9. Dust Off The Board Games And Play
We all know we have some board games stuffed in the back of our closets or put away neatly in our drawers yet we never have the chance to play them. The time is now to dust them off and join your family for some fun.
10. Stay Centered and Do Yoga
In addition to your fun at-home exercise with Chloe Ting, you'll be sure to want to stay grounded and calm during these trying times. Try some yoga and keep yourself centered while getting your mind ready to tackle the day.
These are just some of the many things you can do this summer, even while quarantined. Remember to stay safe, have fun, and enjoy your summer… you earned it!
About the Contributor
Stephania Lopez,
Stephania Lopez is a sophomore and a first-year journalist. After
joining journalism due to her love for writing, Stephania found an interest in the thrill...