Service Learning Program: New Updates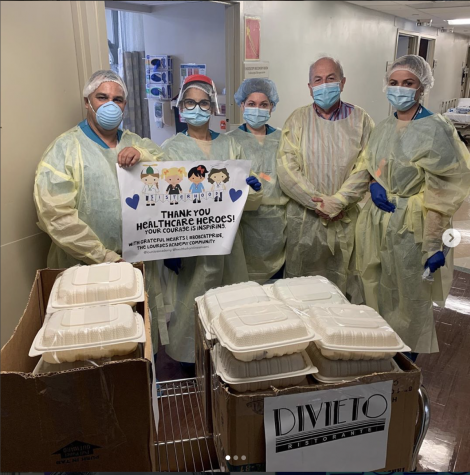 The OLLA community has updated the Lourdes Service Learning Program. Because of the unforeseen circumstances of this year with COVID-19 the service hours were halted for all students towards the end of the 2019-2020 school year. In order to clear up any questions or concerns regarding the program, Ms. Rojas, Lourdes' Service Learning Coordinator, sent out an email to all grades briefing students on any changes, announcements and reminders.
The Service Learning Program is an essential component to our theology program and a state requirement to graduate. Students will need a total of 100 service hours when graduating from the school.
Because of the current situation, the specific hour requirement of direct and indirect service will be suspended for the 2020-2021 school year. Students are asked to volunteer while being safe and following all CDC guidelines and regulations.
In an earlier email, Mrs. Rojas outlined updated guidelines for the 2020-2021 school year. This document fully explains service hour requirements, how and where to serve, and other information regarding verification for your time spent serving.
Mrs. Rojas explains that all students should be fully registered on mobile serve and all information should be accurate and complete. Moreover, Mrs. Caceres will be collecting sandwich creations throughout the summer which will be counted as direct service hours. For any questions or concerns regarding sandwich creations contact Mrs. Caceres. Students may begin earning hours for the 2020-2021 school year on June 8.
Students interested in serving can contact Ms. Rojas or Mrs. Caceres for more information.