Bobcat Ambassadors Attract Future Students
School ambassadors work hard to give a glimpse of the school and recruit new students.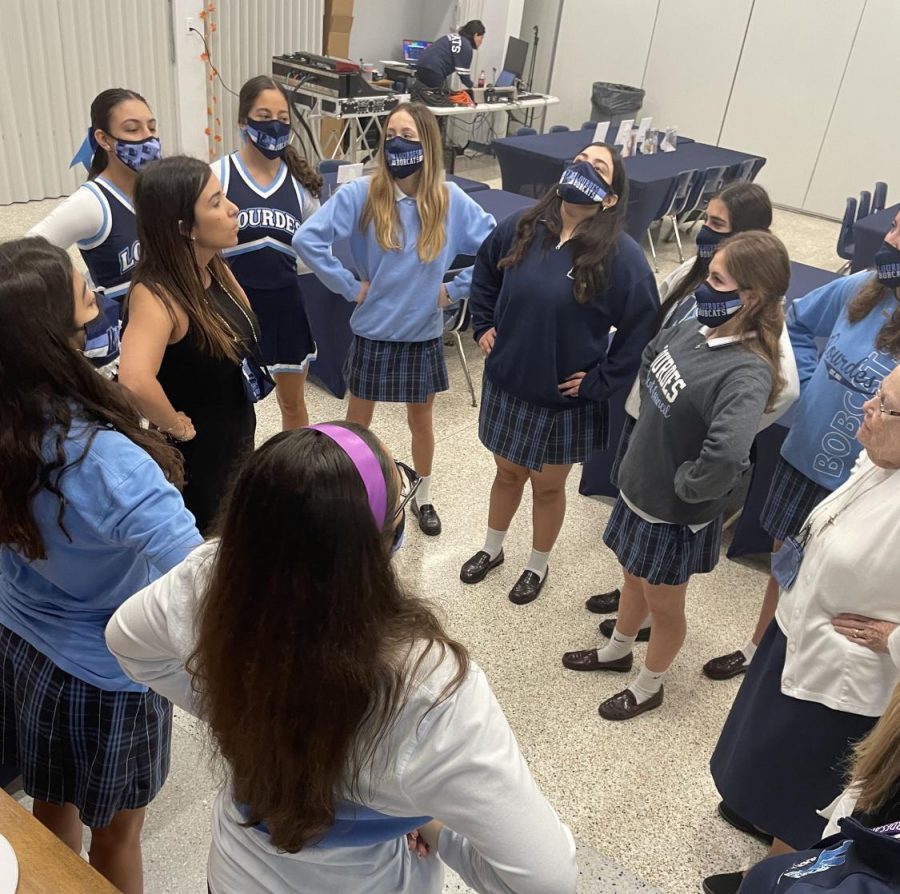 Choosing a high school is one of the most important decisions students make, it is the gateway into the future, but when students think about what made them choose the school, it often comes down to the Bobcat Ambassadors.
The Bobcat Ambassador program is run by Dean of Enrollment and Engagement Ms. Olga Martinez, who recruits new members to bring attention to our school community and aid prospective students.
"This program was started eight years ago," Ms. Martinez said. "When I enrolled as a student 20 years ago, the student council was in charge of open houses. But when I started working here, I realized that I wanted to recruit girls that are trained to tour. I began to look for girls that I can train to tell the story of our school."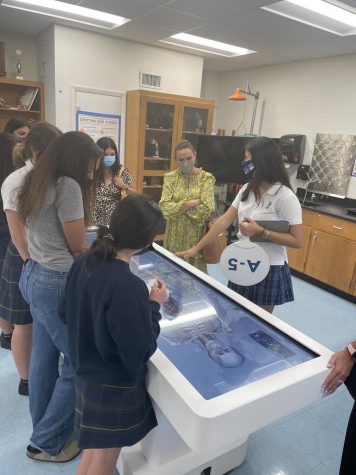 To become a Bobcat Ambassador students must undergo a rigorous audition process where prospective ambassadors are asked to present a brief introduction and compose a speech that encompasses the vision of the school.
Ms. Martinez not only observes a student's abilities to come up with answers on the spot, but also looks at how the students present themselves.
Having to present in front of others can be unmotivating for prospective ambassadors, especially if you are being judged in a selective process to represent your school. In fact, MS. Martinez admits that, although she loves recruiting new ambassadors, she does not enjoy having to cut so many capable girls.
Junior Natalie Lopez is currently in the process of applying for a position in the Bobcat Ambassador program. Despite being introverted, she is auditioning for this program to learn how to speak in front of others.
In fact, Mrs. Martinez expresses that she enjoys showing shy girls how to branch out and speak in front of crowds in a confident manner. This is an alluring benefit of the program that encourages so many girls to be eager to join it.
Although Lopez was motivated by the possibility of learning to expand her horizons and learn how to speak in front of large crowds, part of the reason she applied to become a Bobcat Ambassador was after reflecting on her experience as a rising freshman attending a tour for the school.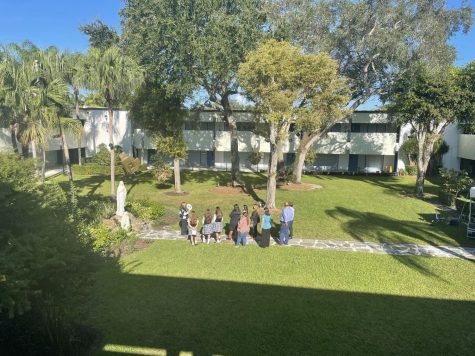 "When I applied to Lourdes, my Bobcat Ambassador and I developed a strong relationship," Lopez said. "She graduated, but she left an impact on me."
Although the competitive environment of the program's auditions may seem unnerving, there is no doubt that the program makes a lasting impression on the girls.
Ms. Martinez has always had an "all or nothing" mindset that motivates her to strive for perfection and this program reflects this. The future Bobcat Ambassadors prepare themselves to take on a competitive world, while also changing the lives of anybody visiting the campus.
About the Contributors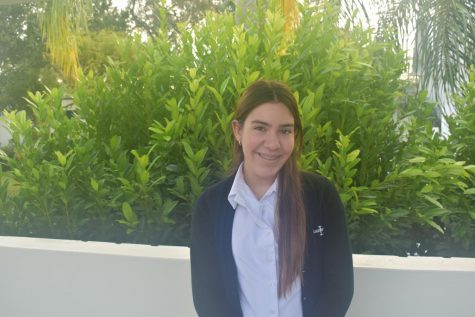 Fiorella Lara Montoya, Staff Writer
Fiorella is a junior new to the world of journalism, but open to explore the world of news and media. She was a member of the school's cross country...
Danielle Noriega, OLLA OutLoud Host
Danielle Noriega is a junior at OLLA. This will be her second year on the Grotto News staff. She is a part of many clubs and activities at the school....