An Alum's Advice For The Upcoming College Journey
As summer ends, the Class of 2023 commences the long-awaited and, realistically, fleeting senior year. With these fun-filled and action-packed moments comes the dreaded college application season. To help you tackle these pivotal moments, the Grotto staff invited guest writer and recent alum, Stephania Lopez, who will gift you her tips and tricks on maintaining a positive and efficient outlook to start and finish your OLLA senior year, all while rocking your college applications.
Seniors, the time has come to commence this college journey. Scary? Yes. Impossible? Not in the slightest. But before I tell you all about what you yourself will come to experience this year, let me preface by saying, you've got this–From one OLLA sister to another, your future awaits. 
Start researching colleges
Simple, I know. But extremely effective. With close to over 5,000 colleges and universities in the U.S. alone, your options are certainly bountiful.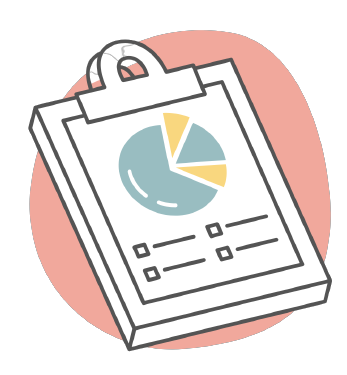 Make use of your time by looking at regions of the country you'd be interested in attending, programs you'd love to be a part of, cities you've always dreamed of living in, and if you're interested in staying close to home or move thousands of miles away. 
Looking at the school websites, speaking to current students and alumni, and websites such as Niche and College Vine can be a great way to start your research. These resources will give you the opportunity to know more about the student life, extracurriculars, and overall environment you're planning on becoming a part of–take your time and don't rush into.        
Sort out your universities – Safety, Target, and Reach.
Now that you have a general idea as to what schools you plan to apply, which, might I add, can change as you continue your college process, you begin to sort them out into the following categories: Safety, Target, and Reach. Here's a reminder on what these terms mean:
Safety: Colleges where your academic credentials (GPA & test scores) exceed the school's range for first year admitted students, but also a school you will be happy to attend.
Target: Colleges that you have a pretty good shot at. You fall well within the school's average range of GPA and test scores for the most recent admitted class.
Reach: Colleges for which your academic credentials fall in the lower end or even below the average range for the admitted students from the year before.
Tip: Explore universities you may have never heard of. Start by looking at universities that cater to your potential major or interests, and if you're undecided, look at areas you've always wanted to live in or activities or jobs that spark your interests. I had never heard of the university I'm attending prior to the application process and I can happily say that applying and enrolling here was the best decision I've made thus far.  
Early Action, Early Decision, or Regular Decision? — Look at deadlines religiously.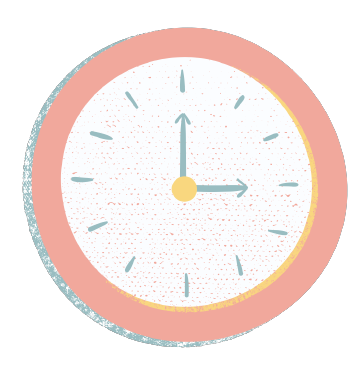 Deadlines for most schools vary and in order to keep tabs on all your writing supplements and documents, it's important to write them down and make mental notes of how you will accomplish all that is asked of you by that deadline.
Make sure that you also look at schools you intend to apply to Early Action, Early Decision, or Regular Decision. The deadlines for these three application types are individually different for all the various schools you plan to apply to. Plan accordingly when writing your college essays and individual school supplements, so you can turn it in on time and finish your applications little by little. 
Florida's state schools also have various deadlines and different applications like the SSAR and SPARK from many out of state schools. Make sure to ask your counselor for help with these as well, if you plan to apply to schools like UF, FSU, FAU, UNF, Florida Poly, University of West Florida, FAMU and UCF.
Tip: Write down all the deadlines before the middle of September. By that time, you'll have plenty of time to plan accordingly on how you want to tackle everything. 
Final SAT or ACT testing.
If you plan to take any standardized testing, this is your last opportunity to do so. Although there are still many schools that continue to be test optional, many students continue to take the SAT or ACT as an additional accolade for their applications. Make sure to check if your schools have decided to continue to be test optional or require testing for your incoming cycle and look at testing dates and look, once again, at deadlines for test score submission from your schools.
Register as soon as possible and continue (or start!) prepping!
Start, draft and finish your college essay.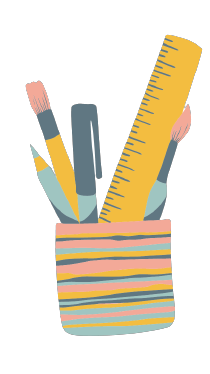 As you know, the college application could not be possible without all the writing students are constantly taxed with. If you haven't already, begin drafting your college essay–look at the Common App prompts for your application cycle and choose which one you believe can showcase who you are.
As someone who wrote countless drafts for their college essay and looked into different prompts, it's important to remember that the essay is meant to shine light on who you are aside from everything your extracurriculars, resume, and application mention. From the most abstract to the simplest, the essay is meant to show who YOU are.
Tip: I found various of my teachers' advice for my essay and writing supplements to be extremely helpful in paving a way to new ideas, especially when I felt stuck. That being said, don't be afraid to ask your teachers, parents, or classmates for help and advice–they want to see you succeed. 
Begin your applications (CommonApp, Coalition App or the university's own application site)
Begin your application for the universities you're interested in using the application portal designated to your university. Start with your general information and activities and once you're ready, get into the deeper parts of the application with their writing supplements and essays. 
Tip: While you're writing your activities down for the Activities Section, start creating a resume for yourself. This resume will not only be good for college, but can also work for potential jobs, internships, or externships you can work on during the spring semester. Also, include anything and everything you've been a part of, while highlighting the ones that you find are of most importance to you and can make you stand out.
Get to writing those supplements!
In addition to the college essay comes the individual writing supplements from each individual school. When you research your schools, make note of the writing supplements they require from you and start brainstorming. Once you're ready to begin writing, be honest and answer the prompt being asked. Again, take your time with both your essay and supplements–these are just as critical as the rest of your application. 
Tip: Many of the writing supplements asked by colleges and universities explore similar themes or ideas. You can take something you wrote from one school and spin it to tackle the other supplement, only if you can answer the prompt, of course.  
Ask for or remind teachers and mentors about college recommendation letters.
In addition to your own accolades, colleges like to see an outside perspective about who you are, let it be as a student, a person, or a team player, among many other roles you may have in your life.  Ask teachers or mentors you feel comfortable can showcase who you are and how you've grown in your roles, and make sure to remind them, respectfully, about your recommendation letter if you have already asked them junior year. 
Tip: Draft a respectable email to your recommendation letter contenders and let them know that you're interested in them writing your college recommendation letter, and that it would be an honor for them to vouch for you in this important process in your college journey.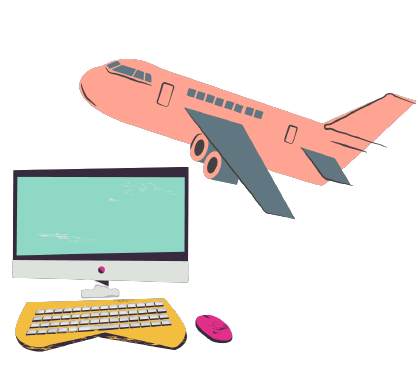 Visit colleges – in person or virtually. 
Campuses vary throughout the country, let alone the world. Get to know the colleges you're interested in by visiting them at an in-person tour or a virtual one. Visiting your schools allow you a greater sense if this school is meant for you. Remember, one of these schools will be your home for the next couple of years–it is essential that you feel safe, known, and comfortable wherever you decide to go. 
Attend college fairs and college visits brought to you by OLLA's Guidance Department
The Guidance Team has brought schools from all over the country to get to know interested students, and it's essential for you to make yourself known and interested. Although not necessary to attend, these events give you not only a greater knowledge to the potential admission counselor reviewing your application, but also for them to know you. If you attend, come prepared with insightful questions and a ready-to-go attitude. 
Look into financial aid, scholarships, and the FAFSA/CSS.
College is expensive–we all know that. But how you manage, how you plan to make your college finances attainable, is all up to you. Look into each school's tuition, financial aid and begin applying for scholarships. No scholarships are too big or too small, and any help you can get to make your higher education dreams come true is welcome. 
Ask your parent(s) to help you with the FAFSA (no earlier than Oct.1st) and CSS Profile and begin putting in all the information asked. 
Ask your counselor(s) for help!
Your counselors are there to help you every step of the way. No question is too big or too small for the OLLA Guidance Team and know that they're there for you every step of the way.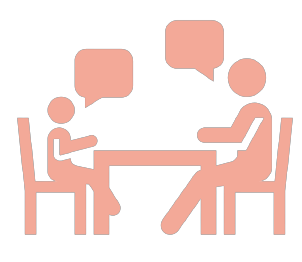 Tip: Keep in contact with your counselor, check for emails from the guidance team regarding visits, scholarships, and deadlines, and reward yourself with their famous candy stash. You're making your dreams come true– you deserve to treat yourself.  
Apply and…wait! 
You've applied! Now…you wait. 
Although it can be terrifying that your future no longer depends on you and all you can do it wait — it'll all be okay. At the end of the day, college decisions do not define you–the Grotto staff should know…we wrote an editorial about it. Although you may not understand it now, you will end up exactly where you need to be.
Tip: Enjoy every moment of your senior year. 
In the blink of an eye, it'll be gone, and you'll be packing your bags to move 1,277 miles away from home, missing every second of walking the Lourdes halls. 
…One last thing: Know that a once Lourdes girl is cheering you on from afar and knows you'll do great things.
About the Contributor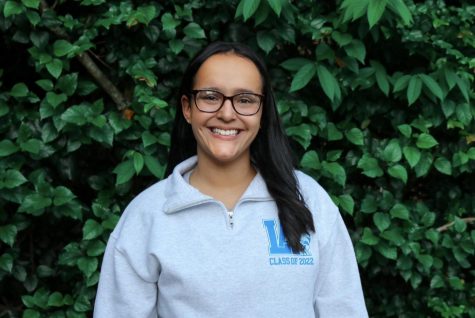 Stephania Lopez, Web Editor
Stephania Lopez was on the Grotto News staff from 2019 t0 2022. She was the creative director of the 2021-2022 publication of the renowned literary art...