Volunteering In The Moment
A summer serving with BLUE Missions.
"Live in the moment" is every Lourdes girls' motto after spending a week at the campo in the Dominican Republic. 
This summer, many bobcats traveled to the Dominican Republic with BLUE Missions Group, a service organization dedicated to constructing sustainable projects to improve public health in rural communities. These projects are designed to provide clean water and sanitary bathrooms to families. Their mission is to transform these communities and empower people to live with purpose.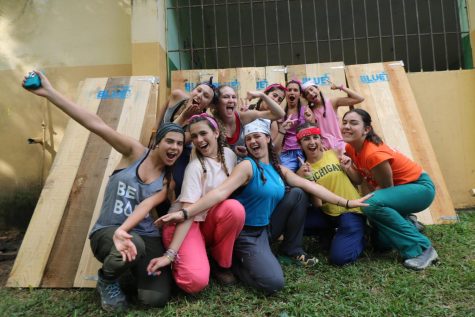 "Blue Missions was the best week of my life," senior Sofia Trivino said. "It was so freeing and really helped me see the beauty in life."
Trivino went on OLLA Trip 1, and like many students that go on BLUE, she loved it.
At the campo, life is very different than it is at home. Days are filled with hard work and the kids' company, and nights are filled with bonding among the volunteers. It is an escape from the stress of busy social lives, school, and the pressures of social media. On BLUE, volunteers don't just learn how to build bathrooms, but they learn how to love simplicity and appreciate each other's company. 
"This summer I went on BLUE for the first time," junior Emily Perez said. "My favorite part was definitely hanging out with the kids." 
During the summer, Instagram is flooded with cute pictures of volunteers with the kids from their campo. However, these pictures don't show the genuine connections that are made. On BLUE, volunteers spend so much time with the Dominican kids and make amazing friendships.
Volunteers can go on either Sanitation or Water trips, both of which create lasting impacts on the communities. 
Sanitation projects involve the construction of latrines for about 16 families in need of improved sanitation. These new bathrooms improve the public health and standard of living for families living in rural poverty, and prevent the contamination of local water sources.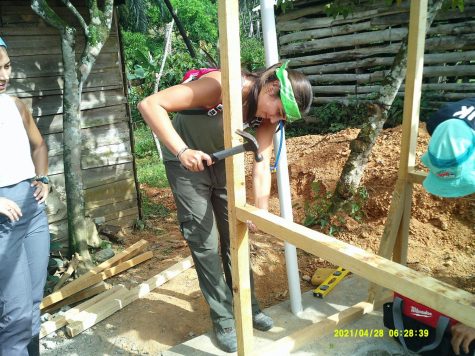 Water projects involve the building of gravity-driven aqueducts from a clean source. At the end of one of these trips, the community now has access to safe and clean water, which fills the children and adults with endless joy and excitement.
"BLUE is a place where I can escape my stressful college life. It's really paradise," trip leader and alumna Kamryn Figueras '20 said.
Being in the DR is really a place to escape the social pressures of normal life, and it's a chance to appreciate the real beauty of life. Filled with hard work, good music at all hours, endless dancing, and children that never stop smiling, BLUE Missions is definitely a trip every student should go on. 
"I feel blessed to have been able to go on BLUE," senior Olivia Izquierdo said. "Nothing compares to the happiness that comes from being able to impact other people's lives."
About the Contributor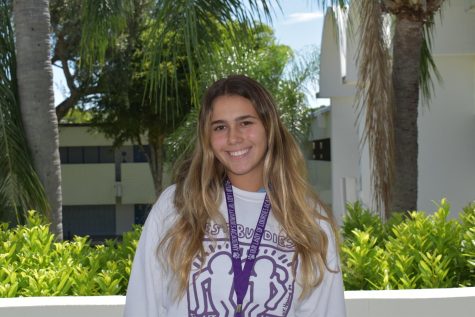 Gabriella Battistini, Staff Writer
Gabriella Battistini is a current senior. She took Journalism 1: Photography and Design her junior year, and found her love for taking pictures. She is...