Keys Quarantine
The global pandemic has called for a checkpoint towards the southern part of the 18 mile stretch that connects the Keys and Florida City. Only residents, property owners, and employees with the right identification are permitted past the police sheriffs and first responders assisting with traffic.
While the chain of islands slowly begins to open restaurants and retail, the checkpoint will remain open through the end of May. "It's a great idea to keep the checkpoint closed through Memorial Day Weekend because everyone's going to test their luck," Patricia Valdes-Sueiras said. The long weekend usually attracts boaters and South Floridians visiting friends.
A few weeks ago, my family and I drove down to Key West, a usual hot spot for tourists. However, the streets were empty, people were not pouring out of restaurants, and the crow of the local roosters replaced the hum of distant music. The Marilyn Monroe statue
outside the movie theatre sported a light blue mask. A local shop owner marveled at the emptiness of such a popular destination. "We're all worried about what could happen because the tourists give them business and who knows when they're coming back," Paola Valdes-Sueiras said. Before leaving, we purchased some snacks to support a few of the small businesses on the island. Hopefully, as regulations start to be lifted, the economic effects of the pandemic don't leave their mark on Key West.
On June 1st, no IDs, deeds, or bills will be necessary to enter Monroe County because the checkpoint will be cleared. The summer will see newcomers and more boat traffic than ever in the past two months.
The opening of several public boat ramps in Miami has allowed for large groups to arrive to the islands by boat. The unreliability of hotels and other businesses has pushed people to enter by sea. A few days ago, my family and I ventured out to the Sand Bar to get a glimpse of the effects of reopening the ramps. We marveled at the groups of people that gathered in the shallows of the water almost as if no regulations were being enforced.
By June, the Keys will return to normalcy and its frequent travelers will flood right back in for the long-awaited summer. For my family and I, the Keys provide a "semi-vacation." It's our in-between place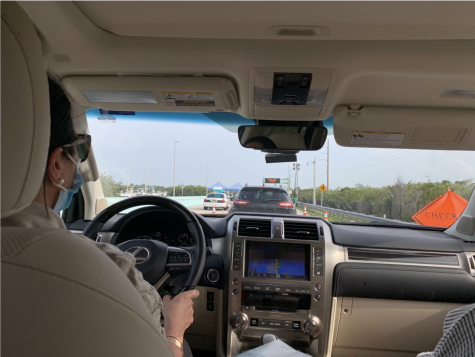 About the Writer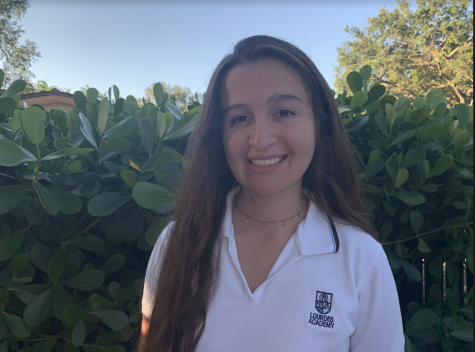 Andrea Valdes-Sueiras,
My name is Andrea Valdes-Sueiras and I became a staff writer for The Grotto junior year. I feel most creative when I'm writing stories and editing my...