The Off Season
As the summer rolls in, I think I can speak for myself and my peers that it'll be one of uncertainty and spontaneity. Not a single day is pinned to the typical string of the two months of Miami's usually sweltering summers. It seems as if the season has made one whooping u-turn from its usual expectations. Traditionally, summer soars by because of its tightly scheduled activities. It doesn't seem like it will this time.
For me, the season usually brings greatly anticipated time with my Mini Canes family. I spend countless weeks at The Herbert Wellness Center caring for the familiar faces that have become like younger siblings, and sipping on smoothies in the atrium with the other volunteers, talking about our futures and how our days went. All as we should because the camp is like a sanctuary for myself and my peers. In our heads, we run the camp—very well knowing we don't—because we can practically walk the halls with our eyes closed after participating in the camp for five years. Later, we'd give back to the place we loved ever so much through our volunteer work.
Then again, the summer months satisfy my cravings to travel abroad. Getting away from life for just a few weeks gives me an indescribable dose of serotonin. To physically taste, see, feel, and smell the places I only ever hear about in the classroom is humbling. The rush of cultures the minute I step into a museum or, better, the ruins of an ancient city is a feeling I hope I can experience again and again. However, it seems that uncertainty has casted its dark shadow over these bright and unique experiences summer usually brings. The camp is canceled and despite slowly reopening countries, it is too late to plan a decent vacation.
So, to cope with the next couple of months we should live day by day, enjoy every minute of what we have, take time to meditate, focus, and be productive. A surplus of time with our closest family and friends will mean daily adventures and experiences with those we keep close. Our well-being rests in the small things of everyday life this summer and always. It's one of the biggest lessons we can learn. And for now, we can daydream about all the other opportunities we will have in future summers with somewhat of a routine and, simply, normalcy.
About the Writer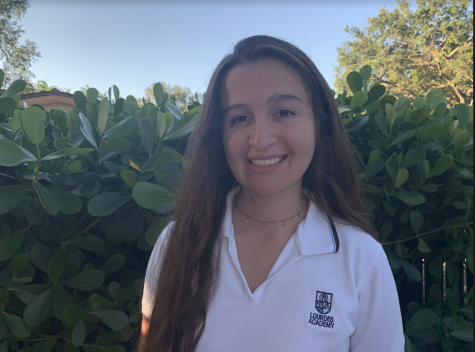 Andrea Valdes-Sueiras,
My name is Andrea Valdes-Sueiras and I became a staff writer for The Grotto junior year. I feel most creative when I'm writing stories and editing my...