Swim Streak Starts
Swim Team excited for promising new season.
The swim team makes up a large part of the fall athletic program at the school. Head Coach Mr. Brandon Murphy and assistant coach Mr. Andrew Hart dedicate much of their time to this team.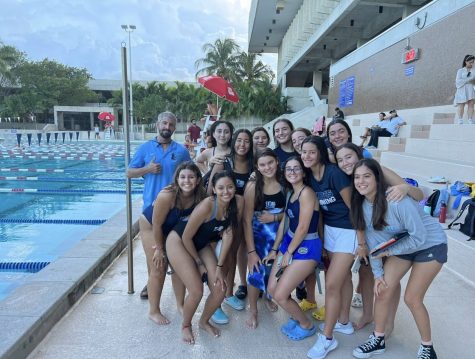 The team won the Class 3A – District championship last year, and hope to continue their winning streak this year. To prepare for the season, they are getting back into their five day practice schedule.
On September 1st, the team had their first meet of the season, hosted at Miami-Dade Community College Pool.
"Last week they completely destroyed Varela with a final score of 100 to 22," Coach Murphy said.
The swimmers are excited for what this year has to bring.
"I hope we all have so much fun this year and make lots of memories," senior Sofia Marin said.
For Marin, being a part of varsity swimming for four years has been a rewarding experience.
"It's a huge part of my life and I really enjoy spending time with my teammates and bonding with everyone," she said.
Marin participated in the 400 free relay, 200 free replay, 200 IM relay, and backstroke. She says it's oftentimes difficult to balance student life with her athletic life, but she finds happiness in both, especially with coaches who are both hardworking and thoughtful.
"I love coaching the girls here at Lourdes," Coach Murphy said.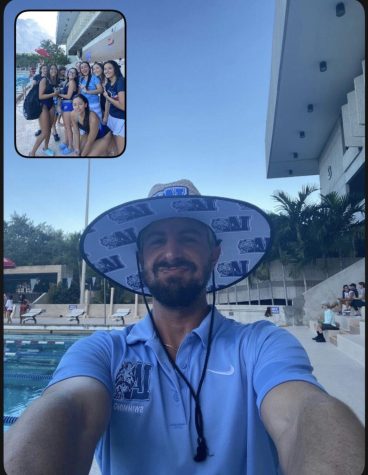 Coach Murphy prioritizes the team and says it's a big part of what he does here at the school. Coach. Murphy has huge expectations for the team this year.
"All I expect and really want for this year is to win a district championship like last year," he said.
He was very proud of the girls' hard work last year and expects the same outcome this year. All teammates are working hard and committed to bringing home that district championship once again.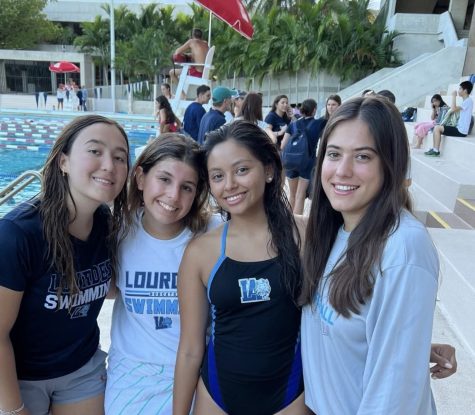 "I've always enjoyed swimming, I've done club before but with the Lourdes team I feel like I have a closer bond with the girls and I love the friends I've made," senior Claudine Schlipman said. "The practices can be hard but being there and laughing with your friends is what I'll always remember."
About the Contributor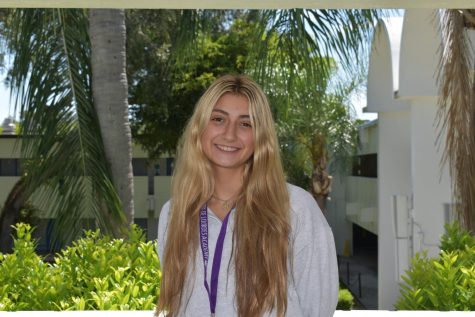 Caroline Choquette, Staff Writer
Caroline Choquette is a current senior. She enrolled in Journalism I: Photography and Design her Junior year and really enjoyed the class. She loves journalism...